Modernization of IAM for Partners
Why Now is the Right Time to Say Goodbye to
Traditional B2B Platforms
The automotive industry has been constantly changing since its beginnings. The public is thinking of the transformation of combustion engines, the diesel problem or recently the effects of the corona crisis. But major changes are also taking place under the hood. This is especially true for the interaction with partners and the technical foundations required for this. A first major step was taken at the beginning of the 2000s with the then emerging B2B partner portals such as Covisint. They simplified cooperation within the complex business relationships between manufacturers and suppliers. There was even talk that this new type of cooperation could save up to 1000 dollars per car.
Times are Changing
Two decades have passed since then – more than just an eternity in the IT environment. More than ever, cooperation and communication between different parties are crucial success factors. This already begins with usability. The requirements here have changed enormously. Modern UI and UX design play a much more central role today than they did in 2000 and have long been a decisive efficiency factor. But above all, it is all about collaboration. Where portal functions and information distribution used to be the main focus, it is now all about interaction between employees, partners and customers, about identities and access rights.
Save and Win Together
All three actors regularly access the same resources, process similar data and are involved in the same processes – naturally with different authorisations. Instead of creating separate accounts, assigning roles and checking identities for each group within their environment, it is much more elegant to do this once on a common platform. This not only saves development and licensing costs, but also reduces the complexity of the IT landscape in the long term.
New Possibilities, New Requirements
Of course, continuous security must be guaranteed for this. New security paradigms such as zero trust and modern authentication methods such as OpenID Connect and multi-factor authentication provide this. At the same time, however, they are also the sticking point at which the old B2B partner platforms fail. Because these ten, fifteen or twenty-year-old solutions are often no longer up to date. Retrofitting, if at all possible, involves a great deal of effort and high costs; the result is then a solution that combines high license fees with incomplete implementation and deficiencies in the user experience.
New Solutions
But what does modern Identity and Access Management (IAM) do instead? First of all, it connects partners, creates their data and assigns rights. Thanks to secure self-service functions, a large part of the administration tasks can be delegated to the partners (Delegated Administration). After they have received an invitation with a link, for example, they themselves take care of account setup, master data entry and rights assignment within their environment – even for sub-applications. And can thus map the complete IAM life cycle of their employees in the partner's systems.
Digital Processes
By digitally replicating step-by-step all the processes between the parties involved, a consistent workflow is created in which everyone can view and edit the data relevant to their task: For example, an invitation to tender is sent from the customer via the portal to the sales department, which then submits an offer. The possible order can then be processed in parallel by Sales, Project Management and Financial Accounting within the scope of their authorizations and responsibilities. The end result is a secure, seamless, completely electronic process that significantly accelerates workflows.
Where is the Future?
Nobody replaces grown structures just because a new digital fashion is looking around the corner. But when high license costs and decreasing flexibility are faced with a flexible, low-cost and future-oriented IT concept, one should at least examine one's own options and goals. An IAM Capability Assessment can be a good next step for this. Our iC Consult experts are happy to answer your questions about the extent to which modernization can save costs, simplify IT structures, and integrate future applications more easily. Simply send us your message via our contact form.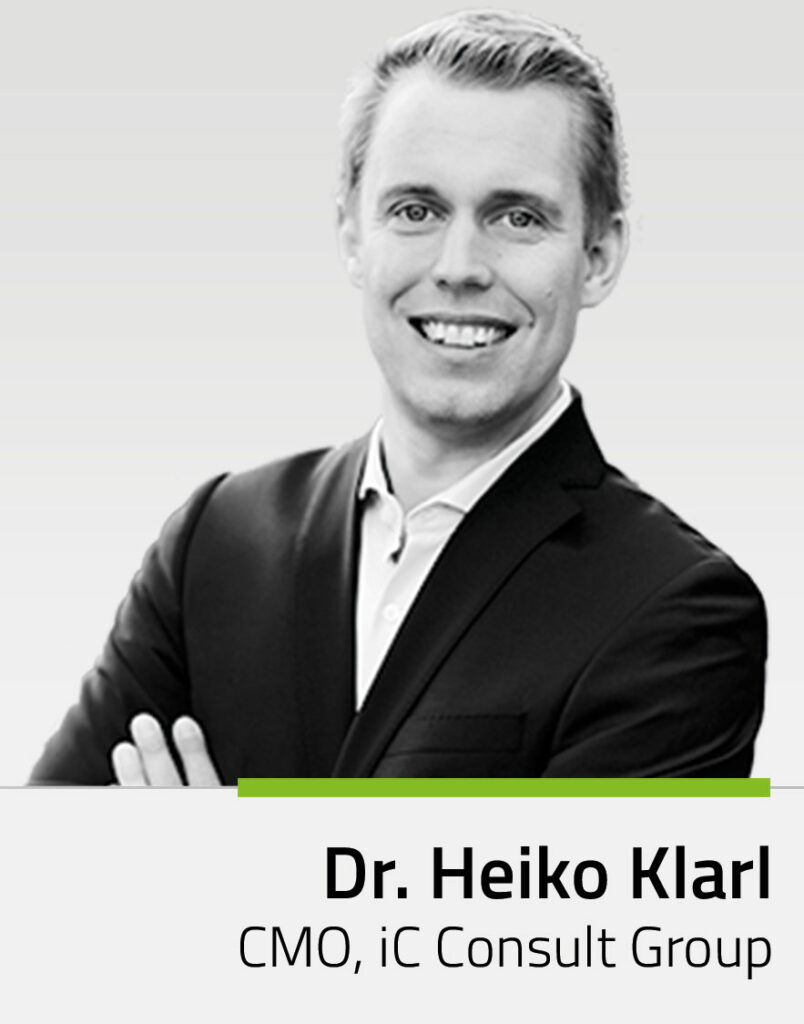 Author:
Dr. Heiko Klarl
Chief Marketing and Sales Officer
iC Consult Group GmbH
Ready to start your IAM project?
Our experts look forward to talking with you.