CAREERS
IAM influencers, LoveMyJob followers, and work-life balancers
Interdisciplinary and multicultural. Ambitious and demanding. Highly professional and responsible. Here, everyone is an IAM influencer and a work-life balancer. You can expect everything – except business as usual. The certification by the WCA Achievement Award for excellent conditions in the workplace is proof of this.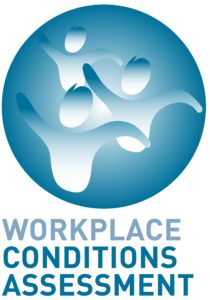 Whether you're a recent graduate, a career changer, or an experienced expert, you'll quickly feel at home in our promising environment, working with the highest-quality equipment of your choice ("select your own device"). Here, you'll be challenged and encouraged, you can develop individually, and you'll feel one thing above all: IAM excellence that helps you grow past your own limits. In urgent cases, our in-house concierge service is also happy to help with private matters: whether you need a ticket to that sold-out concert, or a last-minute bouquet on Mom's birthday.
Our bootcamps and individual mentors help new employees find their feet quickly, and make great progress.
Here, you'll use cutting-edge tech to work on exciting projects in a relaxed atmosphere.
Flat hierarchies, large scope for decision-making, as well as team and company events are part of the package.