The iC Consult Leadership Team –
IAM experts with over 100 years
of combined IAM experience

Global C-Level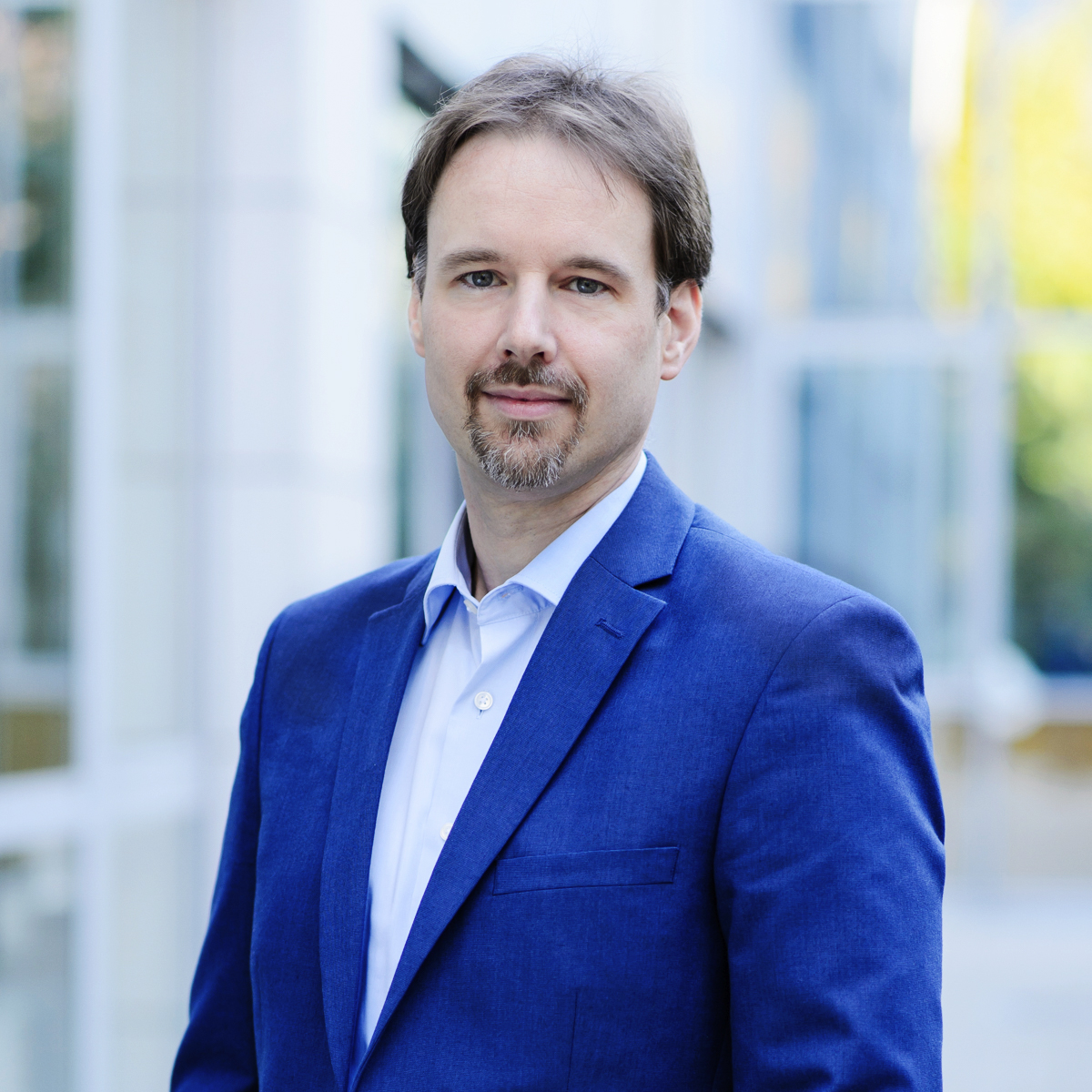 Dr. Christian Emig
Chief Operating Officer
Christian is iC Consult's Chief Operating Officer as well as the responsible CEO for the business in China and in Bulgaria. The cybersecurity and IAM expert has been working in Identity Management for almost 20 years and has been a part of iC Consult's management team since 2009. During this period, he spearheaded a wide scope of critical external and internal initiatives: His achievements include the successful international expansion to China and Bulgaria as well as the optimization of HR, IT and Compliance strategies.

With his strong focus on IdM and Customer Identity, Christian led a series of bold projects in several key industries – among others, a much-noticed award-winning IdM project at a large logistics company and an innovative CIAM integration for one of Europe's leading insurance providers.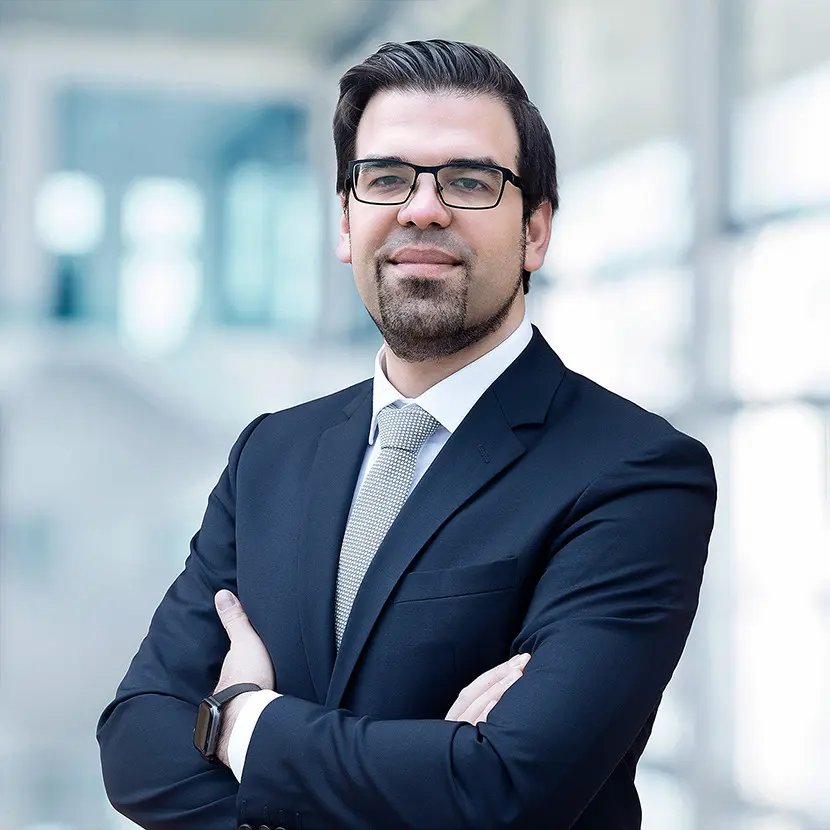 Heiko Hütter
CEO Service Layers
Heiko joined iC Consult in 2018, first as project manager for IAM projects, later as Head of Engineering. In 2020, he was appointed CEO Service Layers. In this role, his key responsibilities include ensuring that the Managed Services portfolio provides the highest quality and security standards and adapting the IAM services to the strategic direction of iC Consult's customers.

Heiko had been working in the IAM industry for over 12 years. Before he joined iC Consult, he was filling various roles, from System Administrator to Implementation Consultant and Project Lead – but always with a clear focus on the product and service development in large-scale organizations like European research clusters or global 500 companies. At iC Consult, he led multiple award-winning IAM projects with worldwide deployment architectures and millions of users.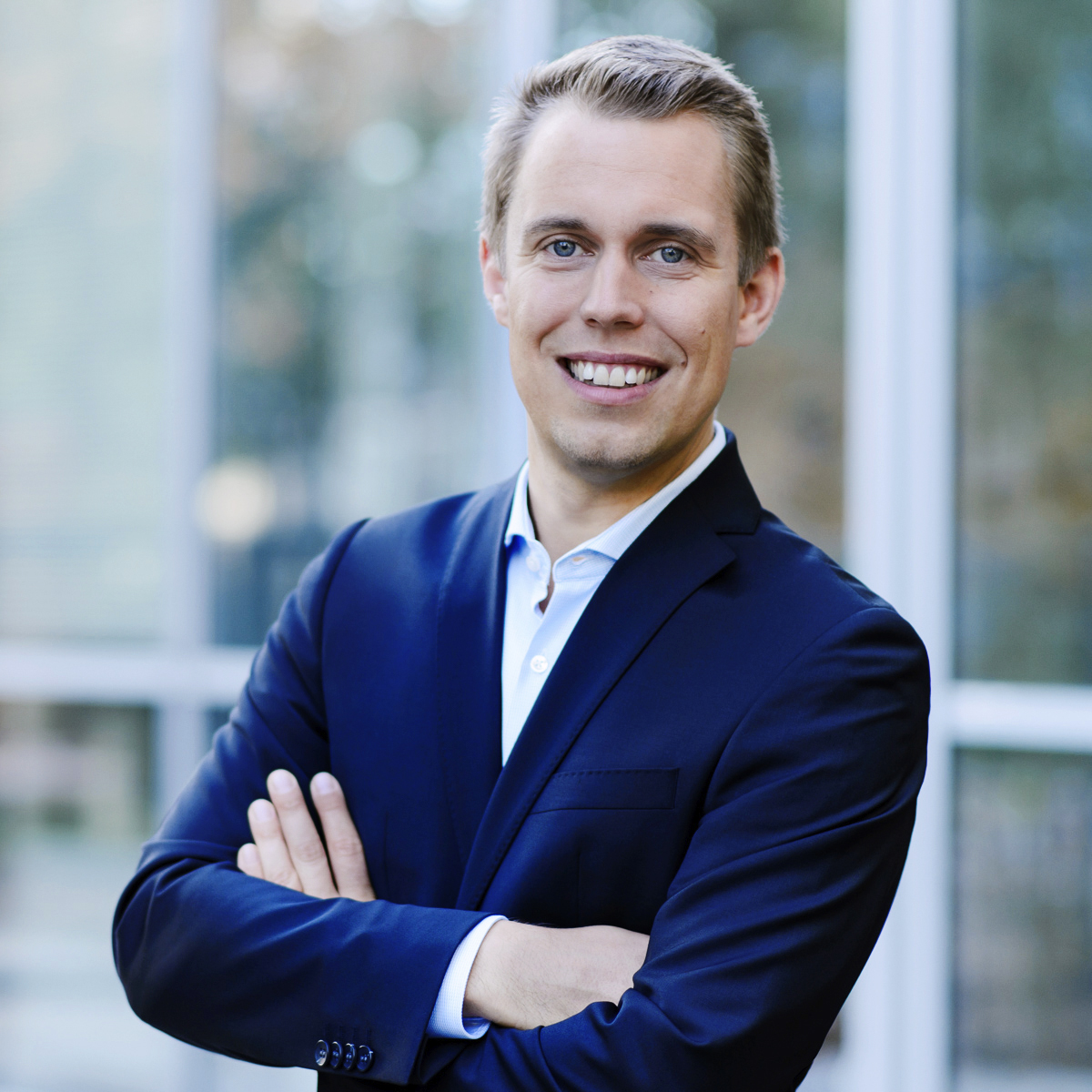 Dr. Heiko Klarl
Chief Marketing and Sales Officer
Heiko is the Chief Marketing and Sales Officer of iC Consult and a seasoned expert in Identity and Access Management (IAM) with over 18 years of experience. He has been serving in a top management position at iC Consult since 2012 and is responsible for coordinating iC Consult's worldwide sales, marketing, and talent acquisition efforts. He built these functions from scratch and has been a key player in the company's growth, including three M&A integrations and the re-launch of iC Consult Americas in 2021.

Heiko seeks to bridge the gap between business and IT through holistic solutions, integrating customer strategy with technological implementation. He is passionate about understanding his customers' challenges and working with them to find the best-fit solution. Heiko has studied Computer Science in Regensburg, Germany and holds a PhD with a dissertation titled "Access Control in Business Processes – A Model-Driven Approach." He has extensive experience delivering successful IAM projects across industries, including automotive, banking, and logistics. Heiko is a regular speaker at conferences and known for his expertise in the field, having published research and articles focused on IAM.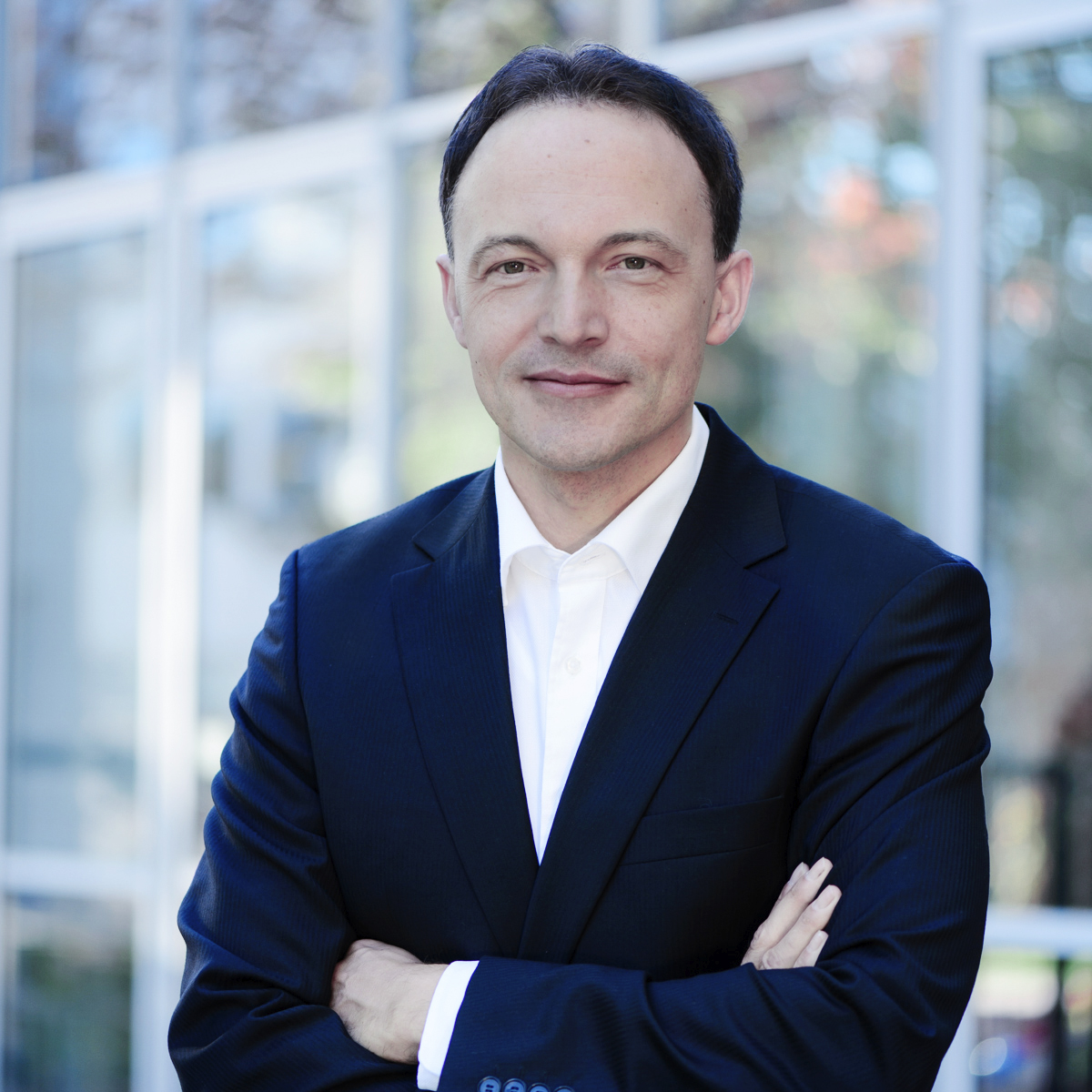 Dr. Karsten Klinger
Chief Financial Officer
Karsten has been leading iC Consult's global financial operations since 2014. As the Group Chief Financial Officer, he is responsible for the areas Accounting, Tax, Business Data Analytics & Controlling as well as Information Security & Data Protection Compliance. Karsten combines a strong background in business administration with a deep technological understanding of IAM and holds a MA with specialization in Business Informatics as well as a PhD in Identity Management.

Among his many achievements at iC Consult, the most far-reaching one is probably the bold reshaping of the entire financial organization – to ensure that the CFO domain will be able to keep up with the tremendous growth following the sale to a private equity company.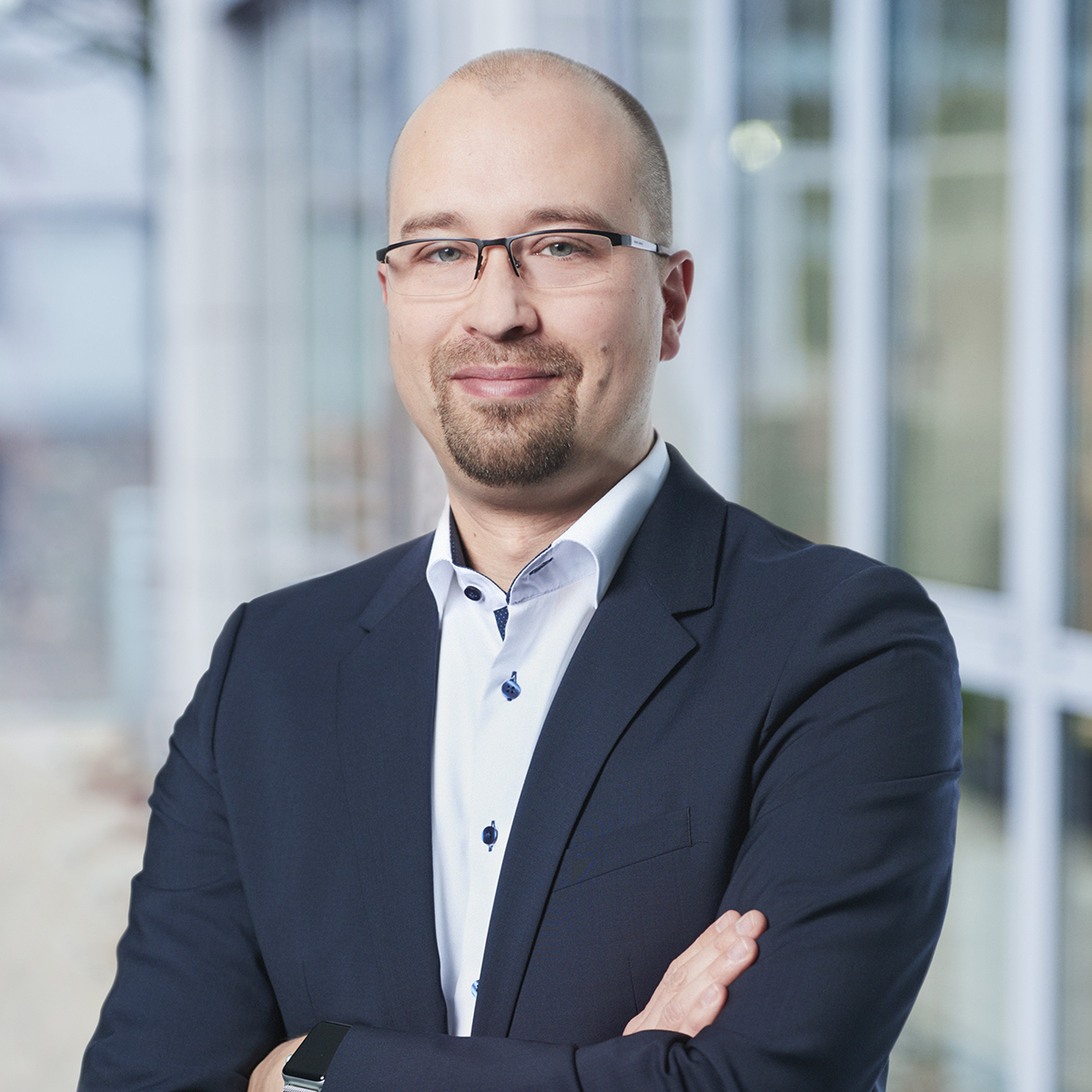 Andre Priebe
Chief Technology Officer
Andre has been in charge of the product and service portfolio of iC Consult as the Chief Technology Officer since 2013. With 20 years of experience in Identity & Access Management, he ensures iC Consult's leading position in cutting-edge technologies and the most efficient methods around Digital Identities. In addition to encouraging knowledge-sharing among the top experts at iC Consult, he advises our strategic customers in shaping their Identity Strategy.

As a globally renowned expert in CIAM, IoT, API and MFA, Andre has successfully built worldwide CIAM solutions with millions of users and devices and introduced MFA for more than 100,000 users in over 100 locations worldwide.

Andre holds a patent for DevOps-related IAM methodologies and has an engineering degree and an MBA.
Regional Strength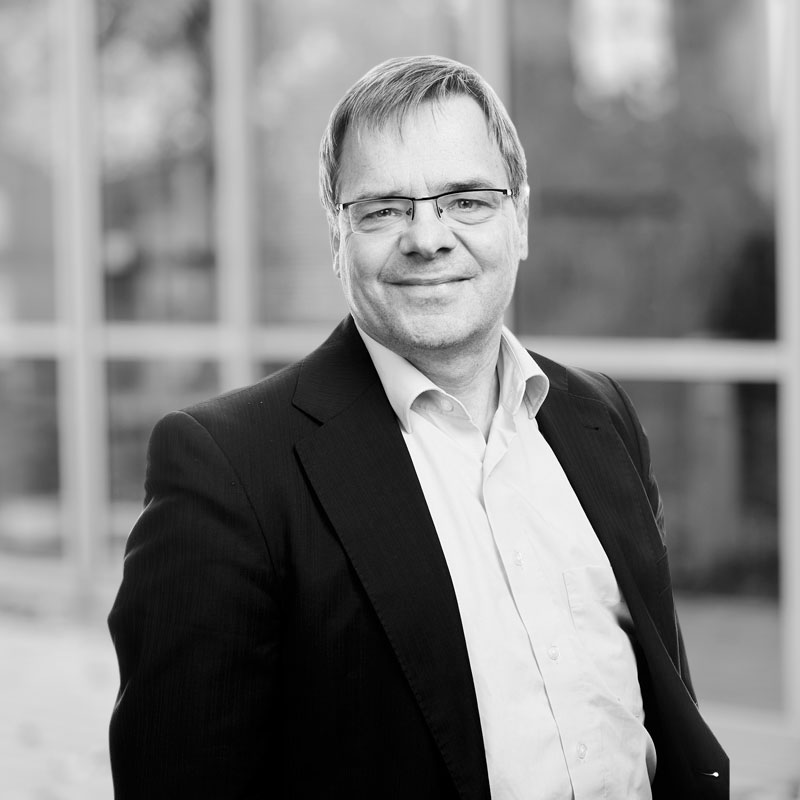 Dr. Stefan Hauger
Regional Director Germany South
Stefan joined iC Consult in 2015 as a Team Lead and has been managing the business in Southern Germany since late 2018. As a mathematician with a PhD from renowned TU Munich (Technische Universität München), he has more than 20 years of experience in the planning, deployment and management of complex IAM projects.

Before joining iC Consult's management, Stefan worked as a Team Lead for Logica Deutschland (now: CGI) and Danet (now: Devoteam).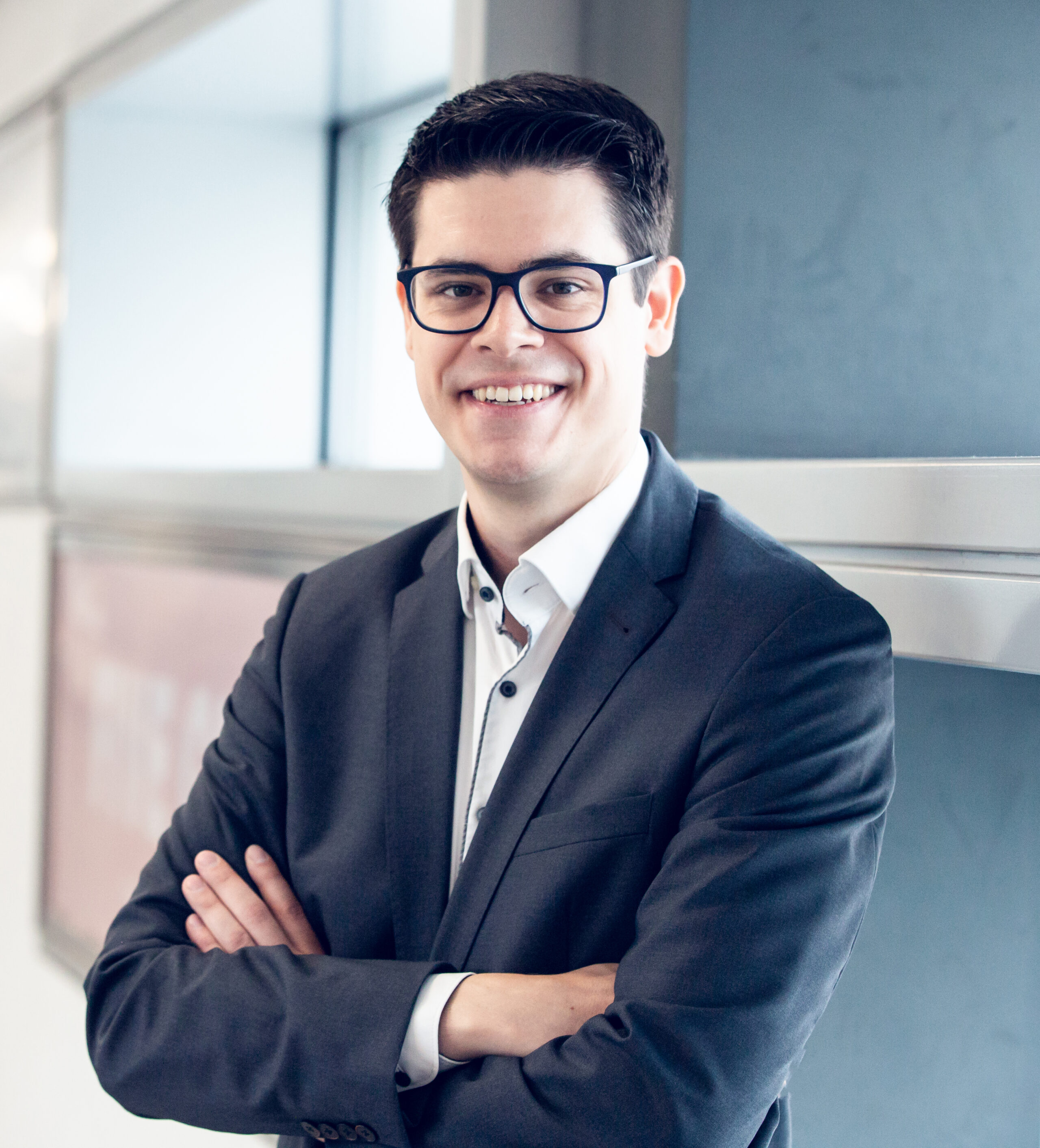 Felix Hill
Regional Director Germany Rhine-Ruhr and North
Felix is iC Consult's Regional Director Germany Rhine-Ruhr and North. He joined the consultancy in 2017 as an IAM consultant focusing on IGA projects, became Team Lead for the SailPoint team and succeeded Christian Emig as Regional Manager for Northern and Western Germany in 2020. In this role, he is responsible for overseeing seven dedicated IAM consulting teams across Germany as well as handling project staffing and budgeting. He also manages Customer Relations in the region, helping companies understand and communicate the relevance of IAM to empower their projects. What is more: Felix is a key contributor at the iC Consult University, where he regularly trains junior consultants.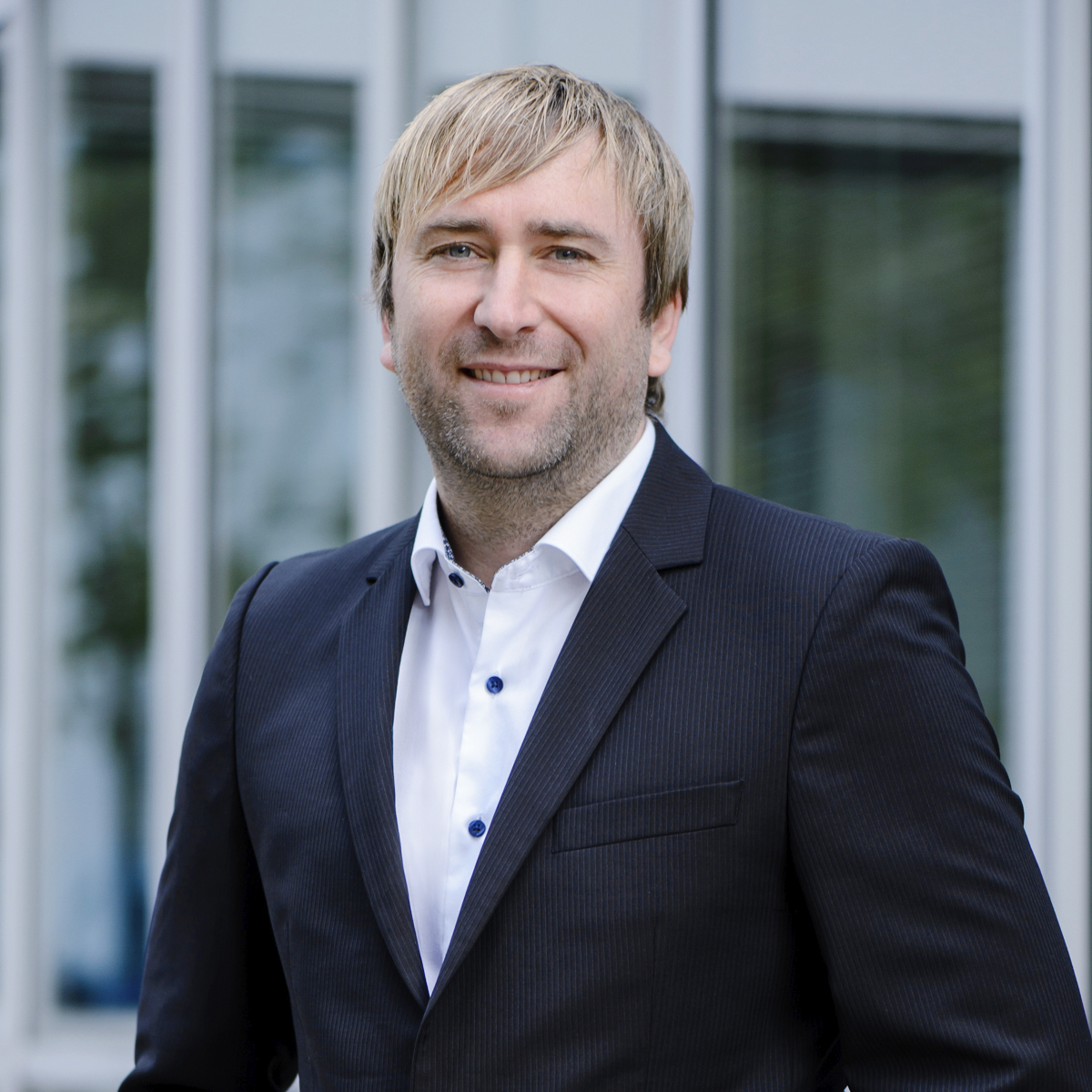 Frank Hoffarth
Regional Director Germany Rhine-Neckar
Frank has been working at iC Consult for 20 years – first as an Access Management consultant, later as Project Lead and Deputy Regional Lead. Today, he is iC Consult's Regional Director Germany Rhine-Neckar as well as the Head of CSR. His key responsibilities include Profit Center Resources & Financial Management, PC KPIs and Account Management. He also oversees the Corporate Social Responsibility (CSR) strategy.

As an experienced Access Management expert, project manager and IAM generalist, Frank has designed, implemented and managed hundreds of complex IAM projects for global corporations – in automotive, pharmaceuticals, production and other verticals.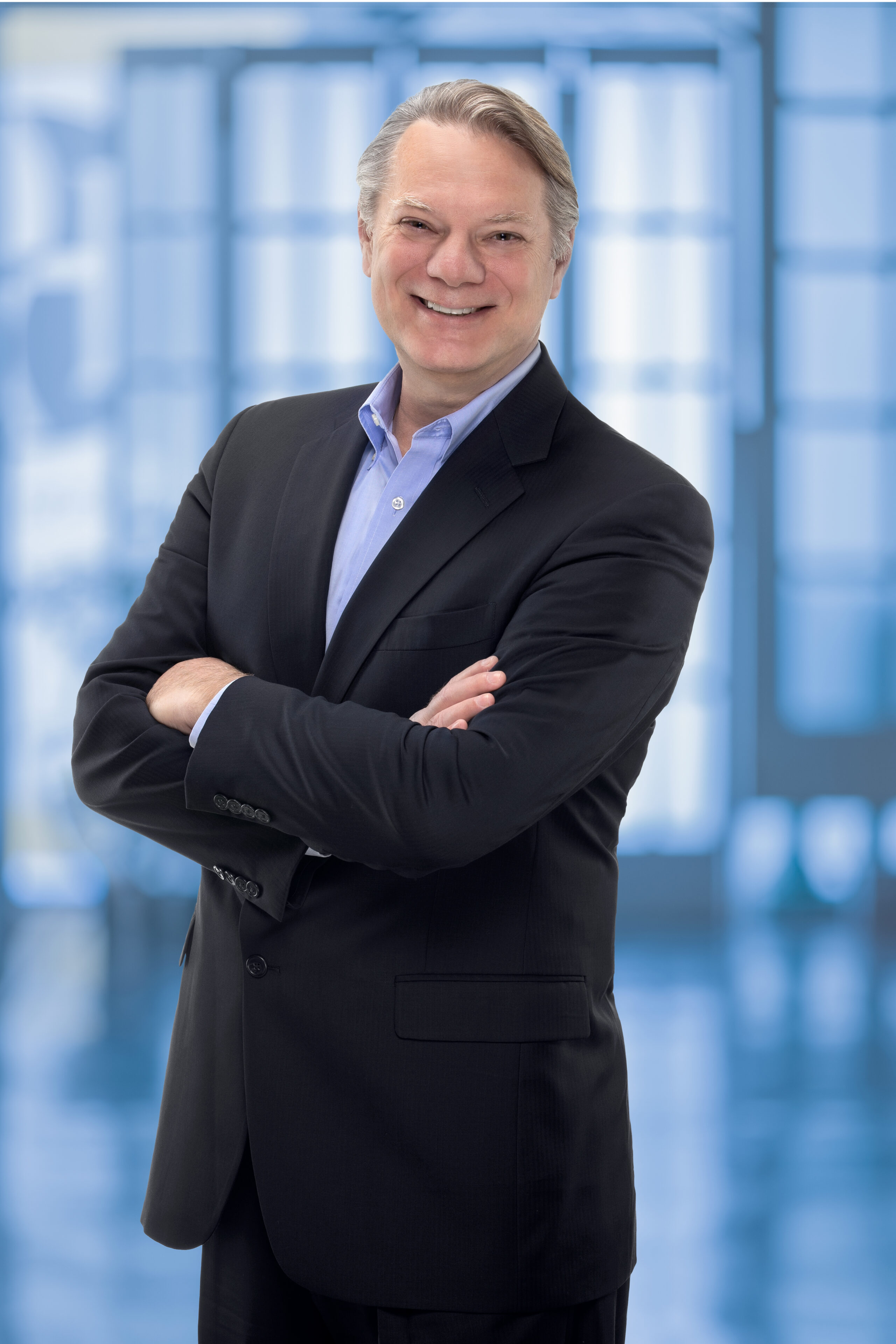 Brad Kirkpatrick
CEO Americas
Brad joined as the CEO for iC Consult Americas in 2021. He is responsible for the people, culture and financial results of iC Consult's US and Canada business. In addition, he led the integration of recently acquired IAM firms ICSynergy and SecureITsource into a single operating business. With over 20 years of experience in IAM, Brad has built dozens of innovative IAM solutions and has overseen the selection, installation, deployment and operations of multiple IGA, Access Management and PAM solutions – both as a practitioner on the commercial side and as a Trusted Advisor on the consulting side.

Brad has been an avid advocate for IAM solutions years before they become a board-level security topic. He is a well-respected expert in all aspects of Identity Management and holds a patent for IAM processes and procedures.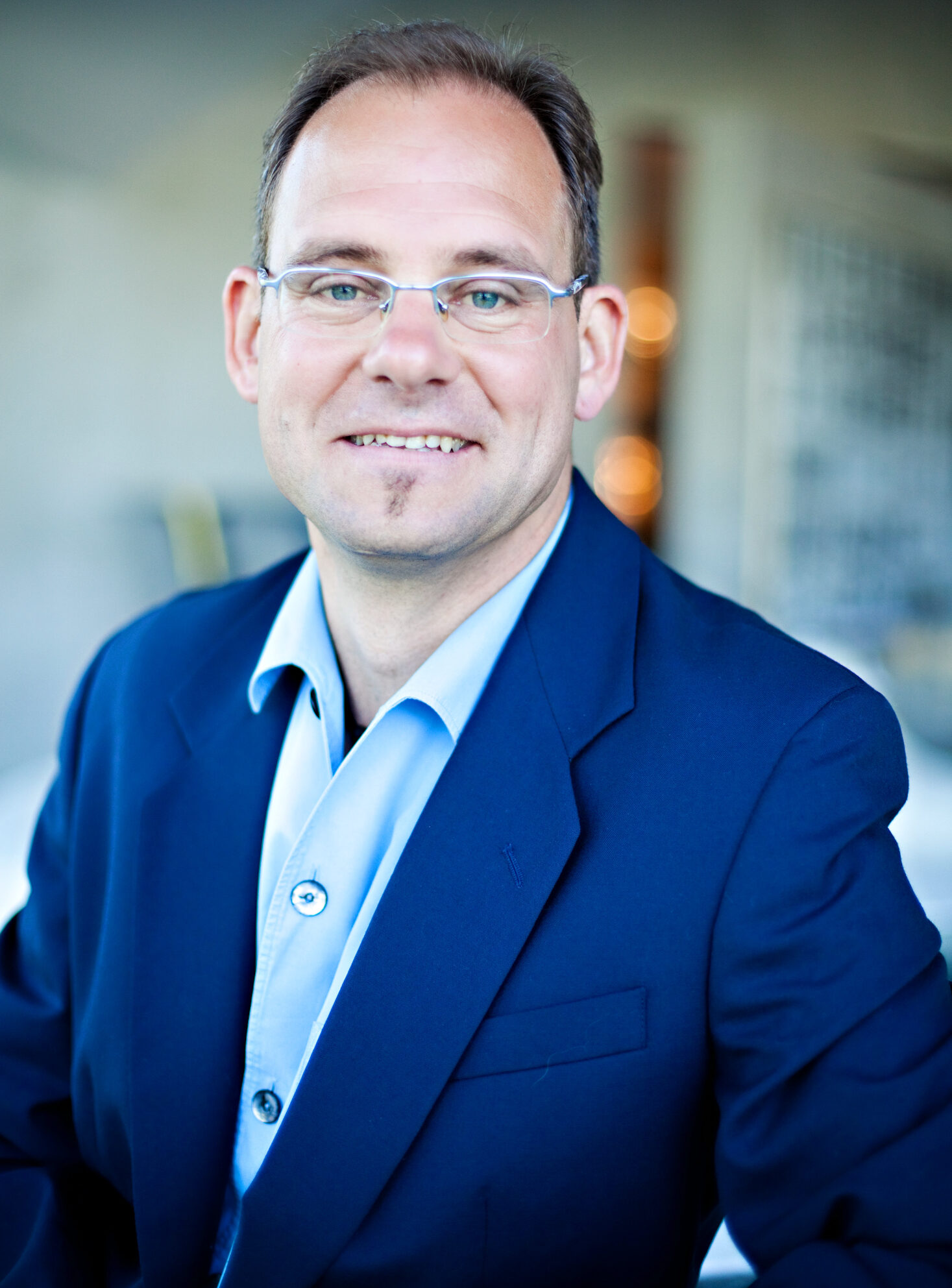 Christian Löffler
Regional Director Austria
Christian has been managing iC Consult's business in Austria since he joined the consultancy in 2020. In his role as Regional Director Austria, he is responsible for project management, budgeting, staffing and Customer Success in the Austrian market. As an experienced IAM leader, Christian has a strong technological project management background: Before he joined iC Consult, he championed Identity in a large international enterprise with 65,000 identities.

Among his many achievements is building an IGA solution from scratch as well as handling difficult Public Relations topics to tighten IGA within the company.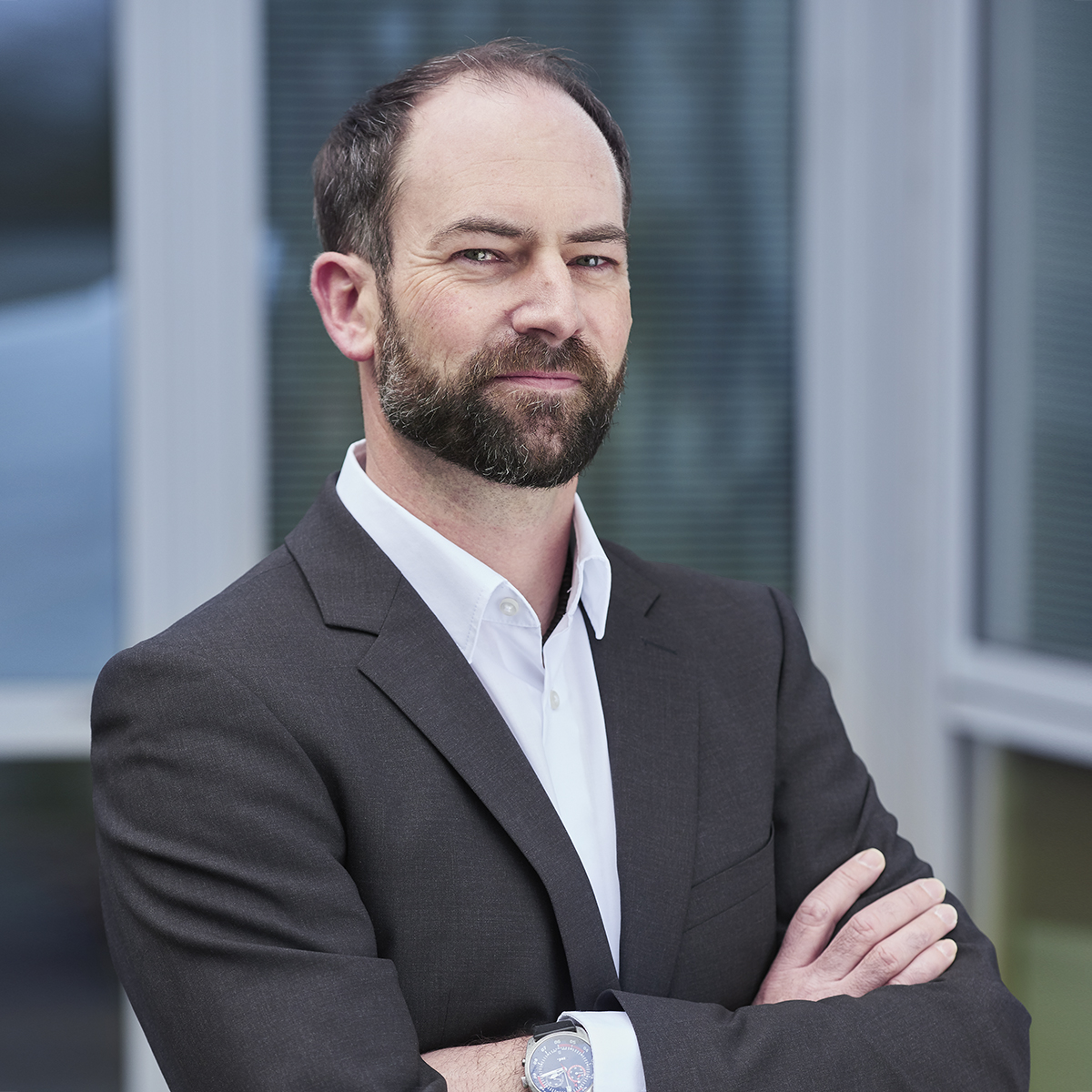 Reto Meyer
CEO Switzerland
Reto joined iC Consult in 2012 and has been managing the activities in Switzerland since 2018. In this role, he is responsible for the further development of the IAM business in Switzerland, the expansion of the Swiss consulting team and the onboarding of new IAM technologies for the Swiss market. Reto is also deeply involved in the development of IAM strategies, technology evaluations and the elaboration of studies and concepts – to enable customers to implement future-proof solutions on powerful modern IAM platforms.

With over 21 years of IAM experience, Reto has been involved in multiple exciting projects for a wide range of industries and roles – and has acquired in-depth knowledge in the complex and exciting topic of IAM. In addition to his technological expertise, he is also an experienced industry executive, who knows how to motivate and grow a committed team of industry leading IAM professionals.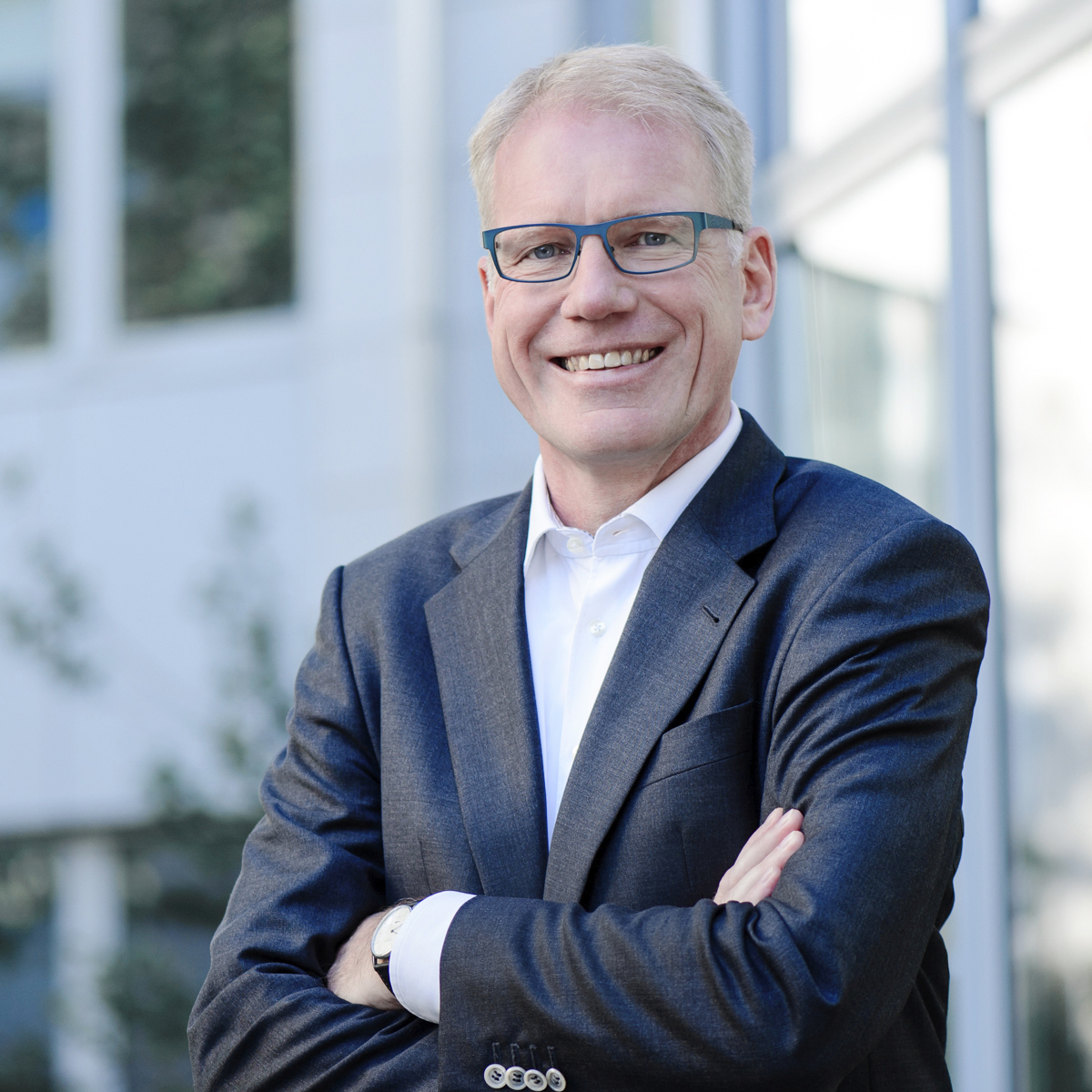 Dr. Andreas Neumann
CEO DACH and France
Andreas is the CEO of iC Consult's DACH organization and the in 2022 founded subsidiary iC Consult France. Before being named CEO in 2016, he was one of iC Consult's Regional Leads and built the IAM Managed Services unit IAM Worx. Prior to joining iC Consult, Andreas served as Head of Security Practices at Logica Germany (now CGI) and Danet (now Devoteam). He has been empowering mid-sized and large enterprise customers in the field of Identity and Access Management for more than 20 years.

Andreas has earned a PhD from École des Ponts in Paris, France, and a Diploma in Mathematics and Computer Science from the University of Hanover, Germany.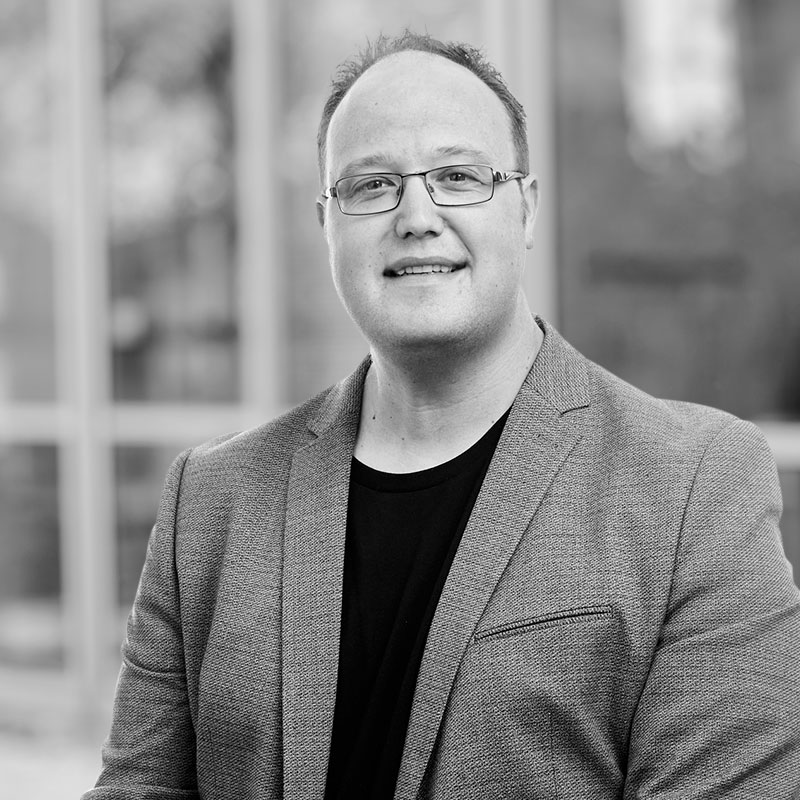 Chris Patrick
CEO United Kingdom and Belgium
Chris, who has been with iC Consult for almost five years, is responsible for the growth and development of iC Consult's business in the UK and Belgium. Before he joined iC Consult, Chris held a number of leading positions at major IAM companies – from IAM Consultant to IAM Architect and Practice Lead. With his strong focus on Identity Governance and Administration, Chris always puts the customer's success first.

Under Chris' leadership, iC Consult's UK business has grown rapidly, and his team has successfully concluded a number of exciting large-scale enterprise IAM projects for leading global financial organizations. Since its foundation in November 2022, he also manages the Belgian subsidiary and is responsible for the expansion of the local team, local projects and nearshore development.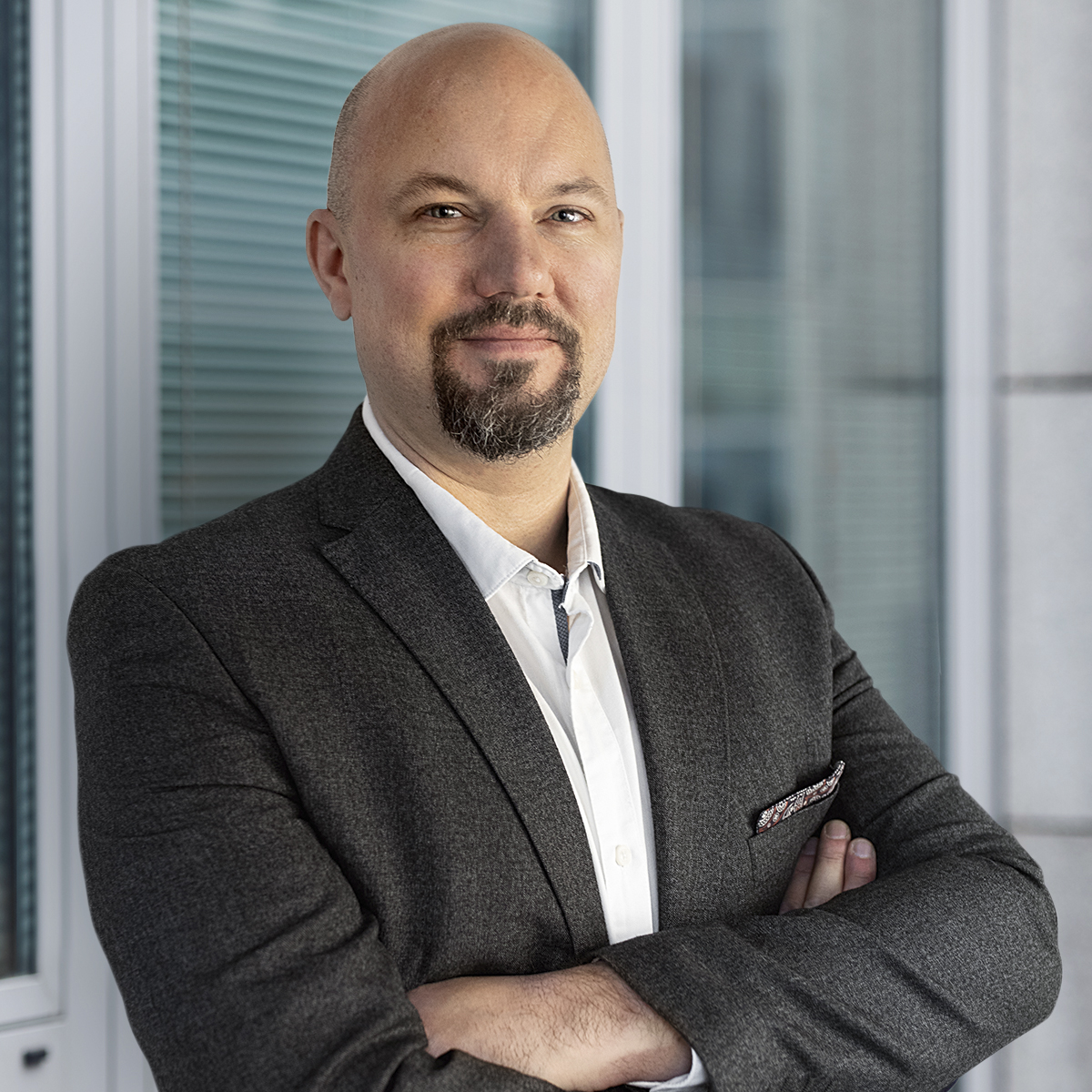 Christoph Platz
Regional Director Germany Central
Christoph is iC Consult's Regional Director Germany Central. Within the consultancy, he manages the success and growth of the Germany Central Region – where his responsibilities include Corporate Management, Quality Assurance, Business Development, recruiting activities, account and strategic project management and Escalation Management.

Before he joined iC Consult, Christoph managed operations of corporate IAM systems in the automotive sector and led global enterprise CIAM and IGA projects in various verticals for multiple DAX enterprises. Thanks to this strong background as a software engineer, cybersecurity expert and operations manager, Christoph has both the technological know-how and the business expertise required to deliver complex (C)IAM platforms and services in time and budget.