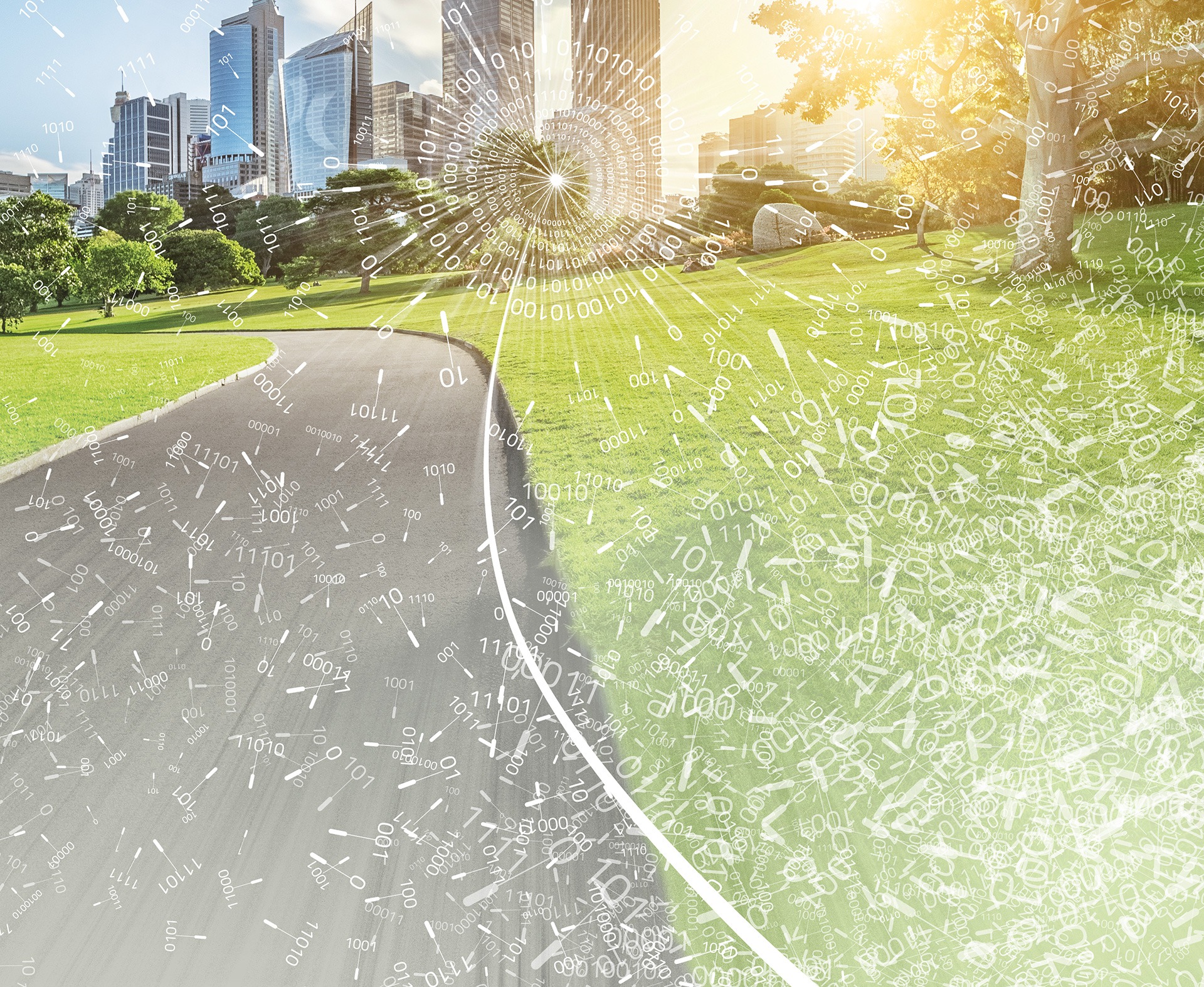 The IAM Innovator
If you're paving the way for digital transformation, you need to be pragmatic, ambitious, agile, and open-minded in every respect. In consulting, in vendor-independent IAM system integration, but also with regard to the goals and wishes of employees, and in terms of IAM knowledge transfer. The outstanding interaction of our many competencies – from IAM strategy and business consulting, to IAM architecture and implementation – has made iC Consult the world's number 1 in Identity and Access Management. But we don't primarily focus on being the IAM market leader – our objective is to be the IAM innovator, always adding value for our customers.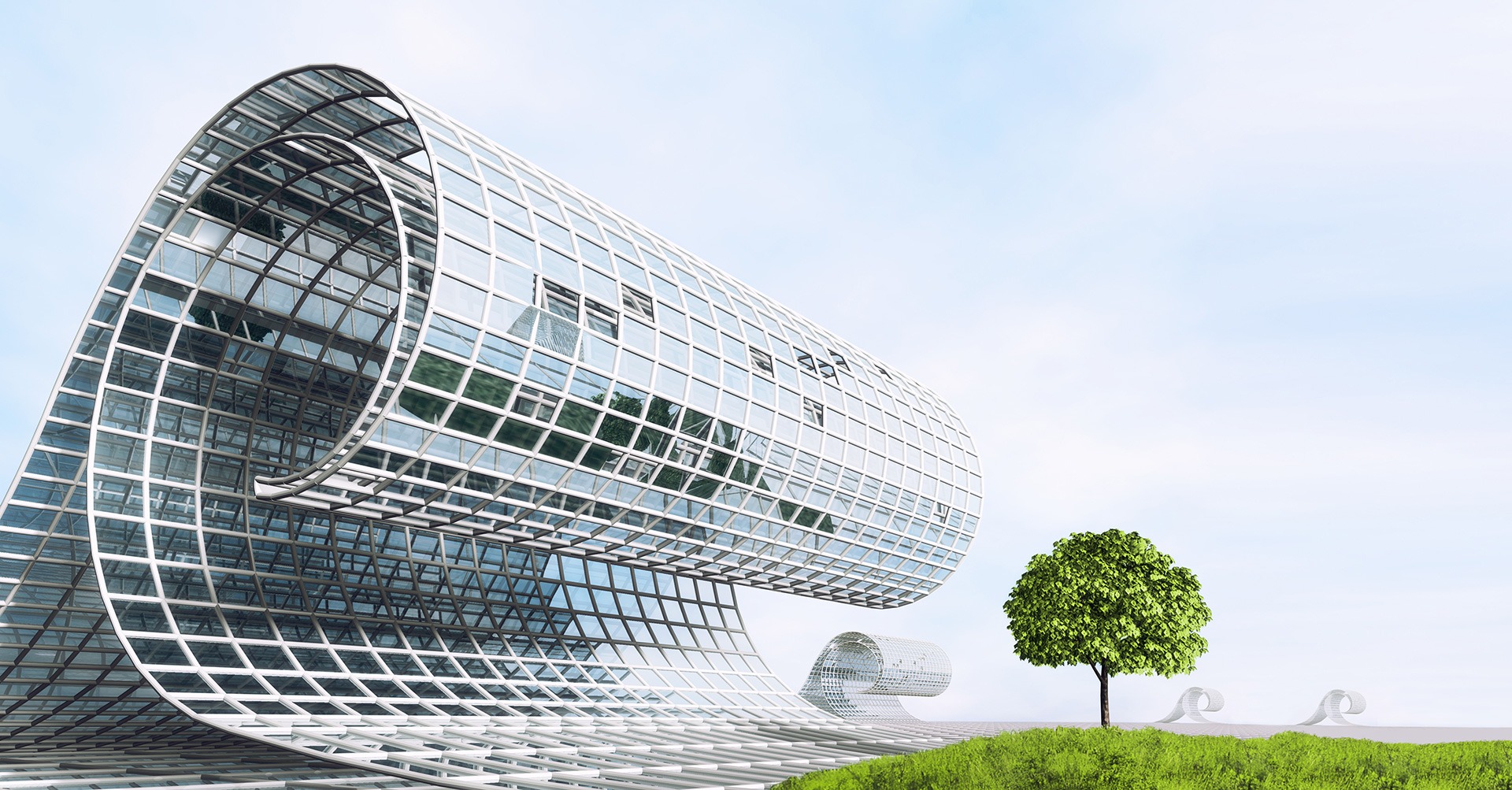 SERVICES
IAM Excellence
Few understand what we do, and we understand it better than anyone. We cover the entire value chain – from IAM consulting on business and technology issues, to day-to-day operations. Cross-industry IAM best practices demonstrate our IAM excellence in all dimensions, and our comprehensive IAM service portfolio includes all relevant facets.
As the leading IAM provider, we support you in developing an identity and access management strategy that suits your specific needs. And as a vendor-independent system integrator, we help you find exactly the right products. iC Consult, with its core competencies in IAM architecture and design as well as IAM implementation and integration, is both the backbone and innovation driver within iC Consult Group. In close cooperation with sister companies, we not only offer the complete IAM supply chain, but also advance the relevant topics in a target-oriented way.
We prefer to think proactively instead of merely reacting. Our customers can expect results-oriented, high-quality consulting and implementation. Our references speak for our success.
Business and Process Consulting
To find the right IAM strategy, you need an enabler and a designer in one. In other words, a consultant who masters the entire value chain and is familiar with the most innovative solutions: from consulting to concept development and implementation. In customer and enterprise Identity and Access Management as well as API.
Vendor-independent, focused, and competent, xdi360 gives our customers a 360° view of their processes, and iC Consult takes care of the implementation. On request, we are also happy to integrate our services into the project team on site – with short coordination paths and quick responses to changed requirements.
When developing an identity and access management strategy, we meet the individual requirements of each company and help our customers find the right products.
As a vendor-independent system integrator who maintains partnerships with more than 30 of the leading product suppliers, we implement the best solutions for the precise task at hand. With our comprehensive and unique expertise, digital transformation becomes a decisive competitive advantage.
Always searching for the best-fit product, we focus on tailor-made, agile solutions whose architecture and design are oriented to the customer's specific challenges, down to the last detail.
Our broad expertise from more than 1,000 IAM projects and deep knowledge of the leading IAM products help us to always find the optimum, intelligent solution. One that leads the way in every respect.
Implementation & Integration
We use methods from agile software development and combine them with experience gained from more than 1000 projects. We always focus on our customers' processes and work with their methods and tools.
This results in highly innovative, integrated IAM solutions that fit into the architecture of existing applications and are intelligent enough to grow continuously.
With IAM Worx , we strengthen our customers' existing IT departments by providing 3rd-level support and developing their IAM services further.
Established methods, professional DevOps, as well as ITIL certification help us to standardize these services and optimally align them to the special requirements of each customer.
With Service Layers, we offer our customers something truly unique: Identity and Access Management (IAM) as a Managed Service, based on market-leader products without regional borders.
Our customers no longer have to deal with the question of hosting, but can concentrate entirely on their core business anywhere in the world – even in Russia and China.
IAM is and remains the heart of digital transformation. In terms of flexibility and options, the product-based approach to IAM as a Managed Service differs greatly from conventional IDaaS offerings and the (often complex) on-premises installations.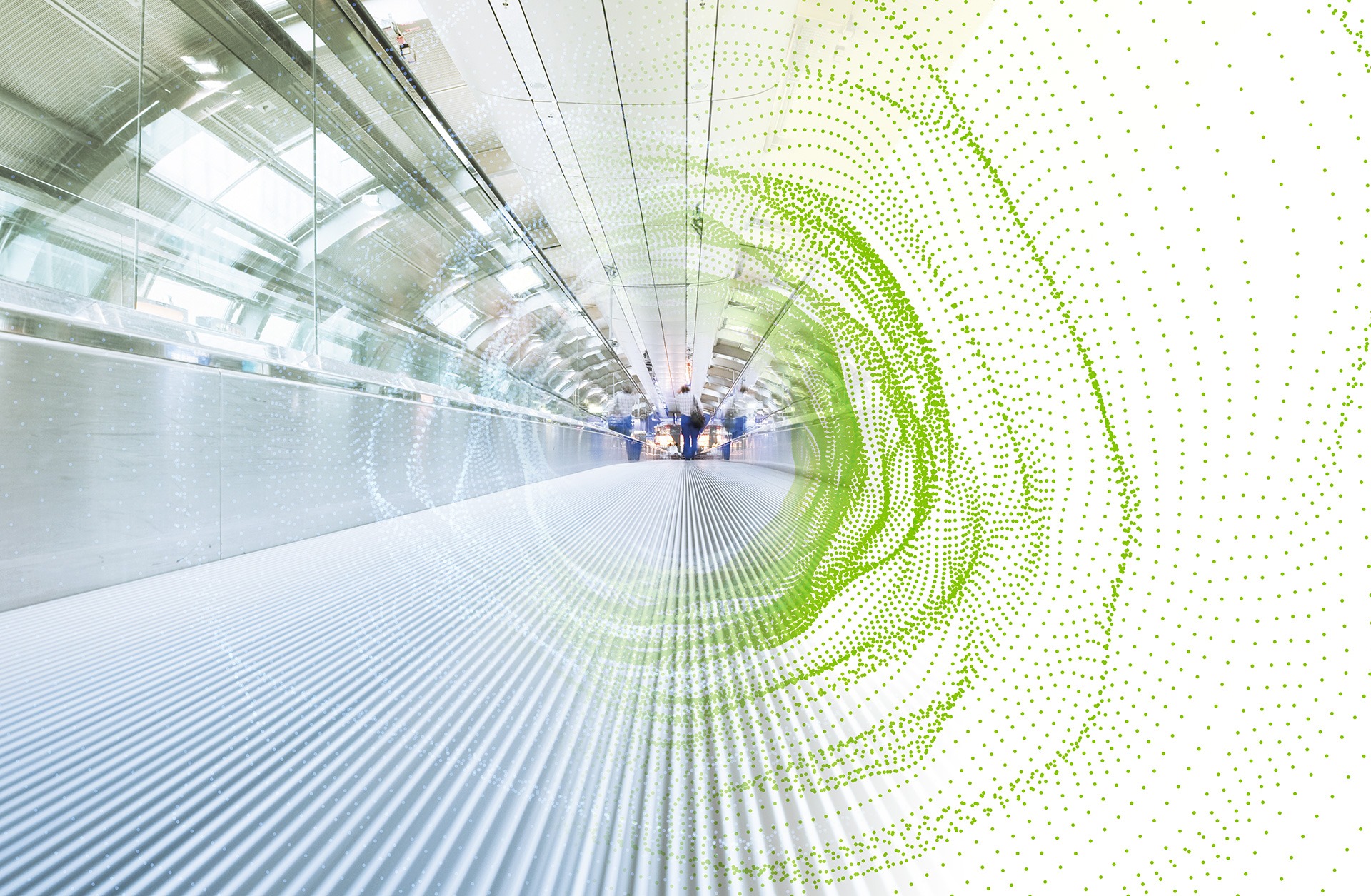 TOPICS
IAM experience for all future topics
In the digital world, everything is connected. Are you searching for a truly forward-looking IAM solution that's tailored to your company? Then you need more than just an IAM provider. You deserve a partner who masters all aspects of IAM and who puts the customer's needs first, always. Someone who doesn't just think of IAM integration in terms of interfaces, but who always has the technical result and relevant future issues in mind. This somewhat different view of continuous integration is a natural part of iC Consult's corporate identity, along with many years of experience. So it's only fitting that both are abbreviated "CI".
Identity
Management
Identity
Management
X
With us by your side, the identity lifecycle becomes a success story – not a never-ending one
Identity Management controls the lifecycle of all identities. Employees and partners are provided with all their assigned authorizations so that they can perform their daily tasks with all applications. Regardless of whether employees are new to the company, change departments, or leave: We ensure that all employees have fast, secure, and up-to-date access, or have it withdrawn immediately.
Identity Access Governance regulates the status of authorizations, roles, segregation of duties, and re-certifications within a company. Which employee has which rights? In which role are they allowed to access which information? If not yet available, roles and functions must be modeled in order to meet legal requirements. We make sure that the assignment of authorizations takes into account all requirements of auditors and regulatory authorities.
Thanks to our expertise, our customers can implement the compliance guidelines in a test-safe way and significantly increase their data quality and workflow through continuous data cleansing. But orphaned accounts are not the only thing that often presents a high security risk – standard solutions do, too. That's why iC Consult focuses on solutions that are industry-specific and vendor-independent, and prefers to write success stories in the interests of its customers.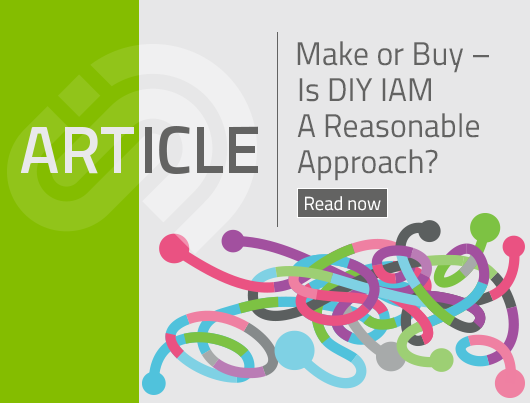 Access
Management
Access
Management
X
Less integration effort, more experience, and protection for all applications
Access Management uses the digital identities and assigned authorizations to ensure that only authorized persons and entities have access to the constantly growing number of applications. Our services can help you reduce your integration costs and put security first.
But we keep a close eye on Federation , as well. For users, it is already state-of-the-art to interact in various networks. A typical user expects barrier-free movement between social networks, corporate applications, and cloud services – using only one account. Open protocols and modern authentication methods such as OAuth and Open ID Connect are worlds we are very familiar with. Our goal is to provide our customers with standardized and secure access to APIs, desktop, web, and mobile applications.
Our vendor-independent expertise and years of experience as a system integrator help us to integrate even globally distributed solutions efficiently, securely, and conveniently into centrally provided services. Our aim is to increase user satisfaction and, for example, use single sign-on (SSO) to avoid helpdesk costs that are often far too high.
Customer IAM
Customer IAM
X
We are the business driver of a groundbreaking customer data journey
Customer Data Management gives you a 360° view of your customers. You receive exact information about where a customer comes from, which devices they use, what they do on a website, and what they are interested in. We help you learn more about your customers. After all, digital identities are their digital ecosystem. In line with customer- and market-oriented CIAM, as well as legally compliant Consent Management, you can learn their wishes more precisely. These insights then can be used for a positive customer experience as well as for targeted marketing: cross-selling or up-selling.
Customer Identity & Access Management (CIAM) simplifies registration and authentication for your online visitors and customers, e.g. through social login and mobile login. With our help, you can give your end customers all the options they need to access your offer quickly and comprehensively. As safely as necessary and as easily as possible. It doesn't matter which evolutionary stage your company is in: from password to data-based business driver. Whether still in single sign-on or already in integration and 360° view – we meet our customers where they are, proceed in a focused way, and see ourselves as the enabler of a future-oriented ecosystem in which Big Data, IoT, and Open API play the decisive role. This way, we help our customers achieve a faster time-to-market, highly efficient international rollouts, uncomplicated mergers & acquisitions, and rapid adaptation of new business ideas.
Consent Management regulates your customers' consent to the collection, storage, and processing of their personal data. Now that the EU's General Data Protection Regulation (GDPR) is in place, your customers must be informed comprehensively and must consent to having their personal data processed. We know how to communicate this procedure clearly and how to present it in a modern way, which data is collected and how it is processed. We show you how you can use the legal requirements to your advantage and, as a transparent and caring company, further increase your customers' trust in your services.
API Management
API Management
X
When it comes to API, we'd rather be a designer than only an admin
API management is more than just administration of APIs, it's about shaping the publishing, optimization, and control of APIs within their own "ecosystem". The aim is to make APIs available to other developers at defined terms and conditions, and thus develop common ideas for use.
Your own APIs make it possible to give third parties access to data or services while maintaining sovereignty over use of the data. This opens up interesting possibilities for new business models – for example, if the data is made available to third-party developers via an attached development platform. With API management and various analysis and reporting functions, companies that publish an API can view the entire lifecycle, gaining insights for further use or possible further developments. Enterprise decision-makers gain insight into how third-party applications are using their APIs, enabling them to respond to trends. Or they can ensure that the APIs meet developer requirements and remain in control.
iC Consult is your competent partner for establishing and deploying an API initiative. Whether you want to model a tailor-made API platform or already have a specific application in mind – we offer you competent advice including sustainable implementation and joint development of business models in API management. Our focus during implementation is always on a secure solution that does not pose a security risk to your company, despite the external provision of data.
Established standards such as OAuth 2.0 ensure that everything runs according to your wishes. Whether API, access protection, analysis, or documentation – everything comes together in one central place: your API management. No matter whether you want to operate your own solution or use an established cloud provider, we'll help you with optimum integration into your corporate landscape. Our experience and our qualified employees provide an excellent basis for developing a company-specific solution. One that shows what's possible in the promising area of API management: creating an API ecosystem, supporting new products and services, both within your own company and through external partners and developers. In other words, shaping business today and tomorrow while laying the foundation for new and disruptive business models.
Internet of Things
Internet of Things
X
Managing and driving tomorrow's world, today
The Internet of Things (IoT) is considered the next quantum leap in technology. One that affects all areas of life. Everything networked with everything, not only in the Digital Factory. Cars and devices will interact even more independently in the future. Their APIs must be publicly available, but at the same time secure and personalized. We make sure that your "things" can become part of the Internet and that you have everything under control.
When managing devices in the IoT, however, you have to ask yourself somewhat different questions than with the "normal" identities. How selective and with what intelligence does the device act? Which processes are affected, and do they still have to be adapted? How are the different identities connected to each other – Identity Relationship Management is the keyword here. And the diversity of manufacturers, tasks, and standards makes it hard to find exactly the right solutions. As a vendor-independent system integrator, iC Consult is your ideal partner here. One who always finds the optimum solution, both in the world of IAM and in the world of IoT.
IDaaS
IDaaS
X
IAM as a Managed Service combines the best from all worlds
Identity as a Service is the simple, smart, integrated form of Identity and Access Management. Digitalizing existing business processes enables rapid time-to-market. IDaaS even makes it possible to implement international roll-outs or takeovers without a lot of effort. New business models can be efficiently developed and tested and, if successful, quickly implemented. If unsuccessful, there are no unnecessary costs due to long-term licenses.
Low implementation and operating costs are a decisive competitive advantage right from the start. Not only for start-ups, but also for global players, who want to be agile and active in new markets worldwide. But what about existing solutions? Classic software packages from leading vendors offer the necessary flexibility, but they cannot be adapted quickly enough. And cloud-based IDaaS offerings can be set up rapidly, but have limited functions.
With Service Layers we combine the strengths of both approaches without adopting their weaknesses. We start with best-of-breed products from the market leaders. . As experienced system integrators, we enhance these products by implementing all infrastructure requirements and configuration artifacts in the platform code (Infrastructure as Code and Configuration as Code, respectively). The result is a 100% automated IAM solution that lets you completely map your own requirements and quickly make them available as Identity as a Service, thus supporting your DevOps teams in the best possible way. Either locally in your own data center, or globally with your preferred cloud provider. Even China and Russia are no longer left out – dedicated locations help us supply all your target groups, worldwide, with our IAM Managed Service.

IT Security IT Security
X
When it comes to security, we consider the big picture down to the smallest detail
Anyone wanting to implement and operate IAM securely needs profound knowledge of general IT security as well as very specific industry expertise. And since a system is only as secure as its weakest link, we make certain that our IAM Excellence also extends the surrounding disciplines. Vendor-independent competence and many years of experience as a system integrator allow us to integrate even globally distributed solutions into centrally provided services – efficiently, securely, and conveniently.
Cryptography and encryption are the key to all-round secure solutions. The trend towards agile work and cloudification – from hosting in the cloud to zero-trust – constantly presents new challenges to IT security. Targeted use of cryptographic techniques, public key infrastructures, as well as secure storage and transmission of passwords and personal data are all essential, of course. To find the best possible solution for our customers, our competence in cryptography ranges from architecture consulting to implementation and integration. This holistic approach, as well as over 20 years' experience in IAM with certified security, makes iC Consult a skilled and knowledgeable partner for all IT security aspects of IAM.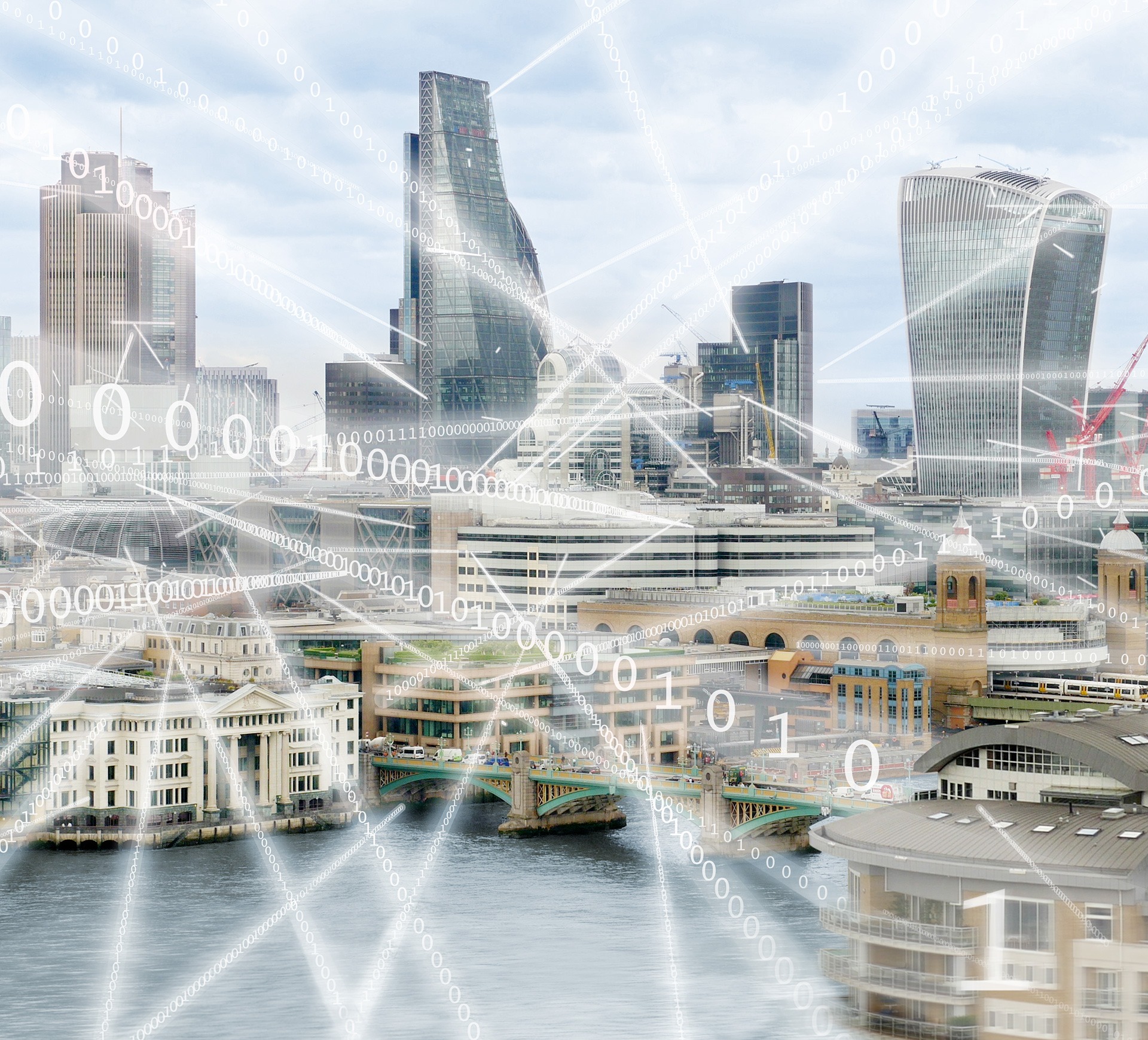 REFERENCES
IAM Performance par excellence
To understand your customers, you have to speak their language. In daily business as well as in day-to-day communication. This very special customer proximity has made us the number 1 worldwide. As a result, we've already won many DAX companies with our IAM performance and our IAM excellence. Explore our IAM references on this page and see for yourself.
adidas AG
Allianz SE
Audi AG
Bank Vontobel Europe AG
BASF SE
Bayer AG
Bentley Motors Ltd.
BMW AG
BMW Bank GmbH
ISB Bund
Daimler AG
Deutsche Telekom AG
Diebold Nixdorf AG
Generali Versicherung AG
Landesbank Hessen-Thüringen
Jaguar Landrover
MAN SE
Mercedes-Benz USA
Miele & Cie. KG
Migros
Porsche AG
Santander Bank AG
Schenker AG
Schweizerische Mobiliar VersicherungsgesellschaftAG
Swisscom AG
Trumpf GmbH & Co. KG
Volkswagen AG
… and many more
CAREERS
IAM influencers, LoveMyJob followers, and work-life balancers
Interdisciplinary and multicultural. Ambitious and demanding. Highly professional and responsible. Here, everyone is an IAM influencer and a work-life balancer. You can expect everything – except business as usual. The certification by the WCA Achievement Award for excellent conditions in the workplace is proof of this.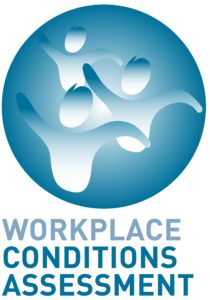 Whether you're a recent graduate, a career changer, or an experienced expert, you'll quickly feel at home in our promising environment, working with the highest-quality equipment of your choice ("select your own device"). Here, you'll be challenged and encouraged, you can develop individually, and you'll feel one thing above all: IAM excellence that helps you grow past your own limits. In urgent cases, our in-house concierge service is also happy to help with private matters: whether you need a ticket to that sold-out concert, or a last-minute bouquet on Mom's birthday.
Our bootcamps and individual mentors help new employees find their feet quickly, and make great progress.
Here, you'll use cutting-edge tech to work on exciting projects in a relaxed atmosphere.
Flat hierarchies, large scope for decision-making, as well as team and company events are part of the package.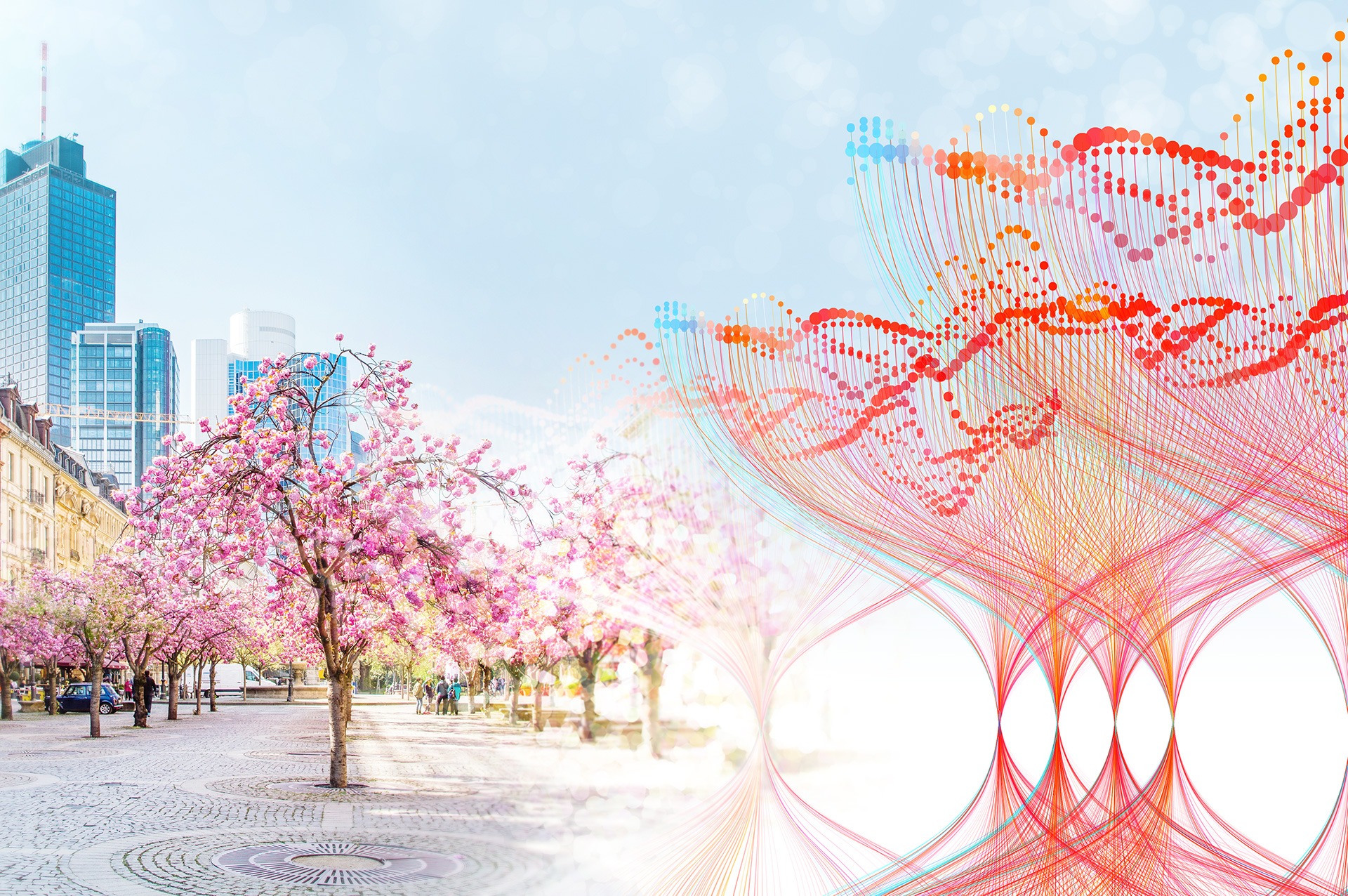 PARTNERS
IAM Alliance for independent solutions
Quality is the result of smart choices. We rely on freely chosen problem solvers: our IAM vendors and IAM partners. As a result, we can think and act in a customer-oriented and sustainable way, and find the optimum IAM solution. This consistent attitude and our "customer first" mentality have made us the largest vendor-independent IAM system integrator.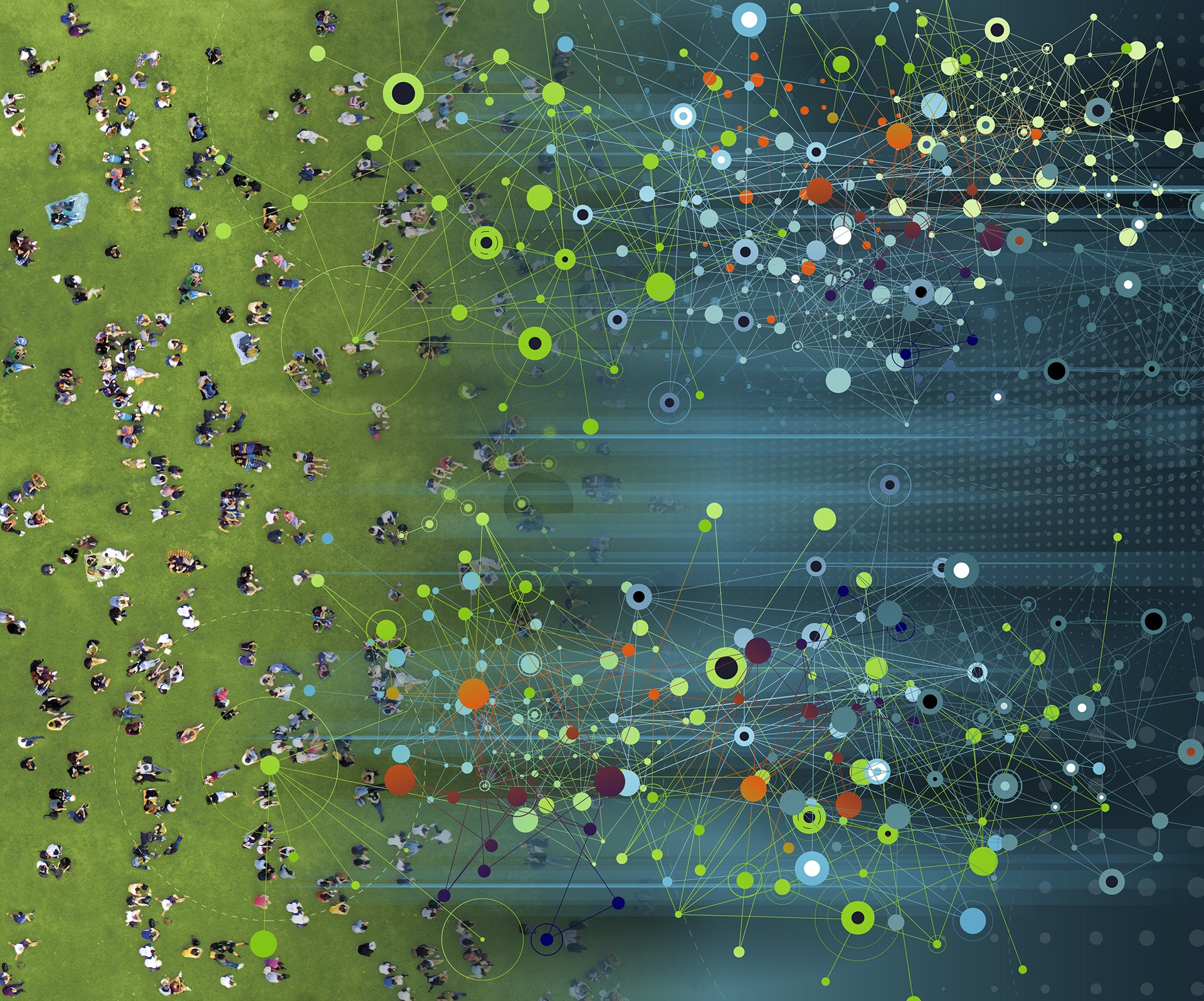 COOPERATIONS
IAM knowledge transfer at the highest level
Knowledge transfer is part of iC Consult's corporate culture. We know that close cooperation with renowned universities promotes digital transformation in a forward-looking and sustainable way. The lively exchange of IAM expertise and new ideas is close to our hearts and also promotes our passion. Some of our best employees have studied at these schools and first encountered our vision of IAM excellence during an internship.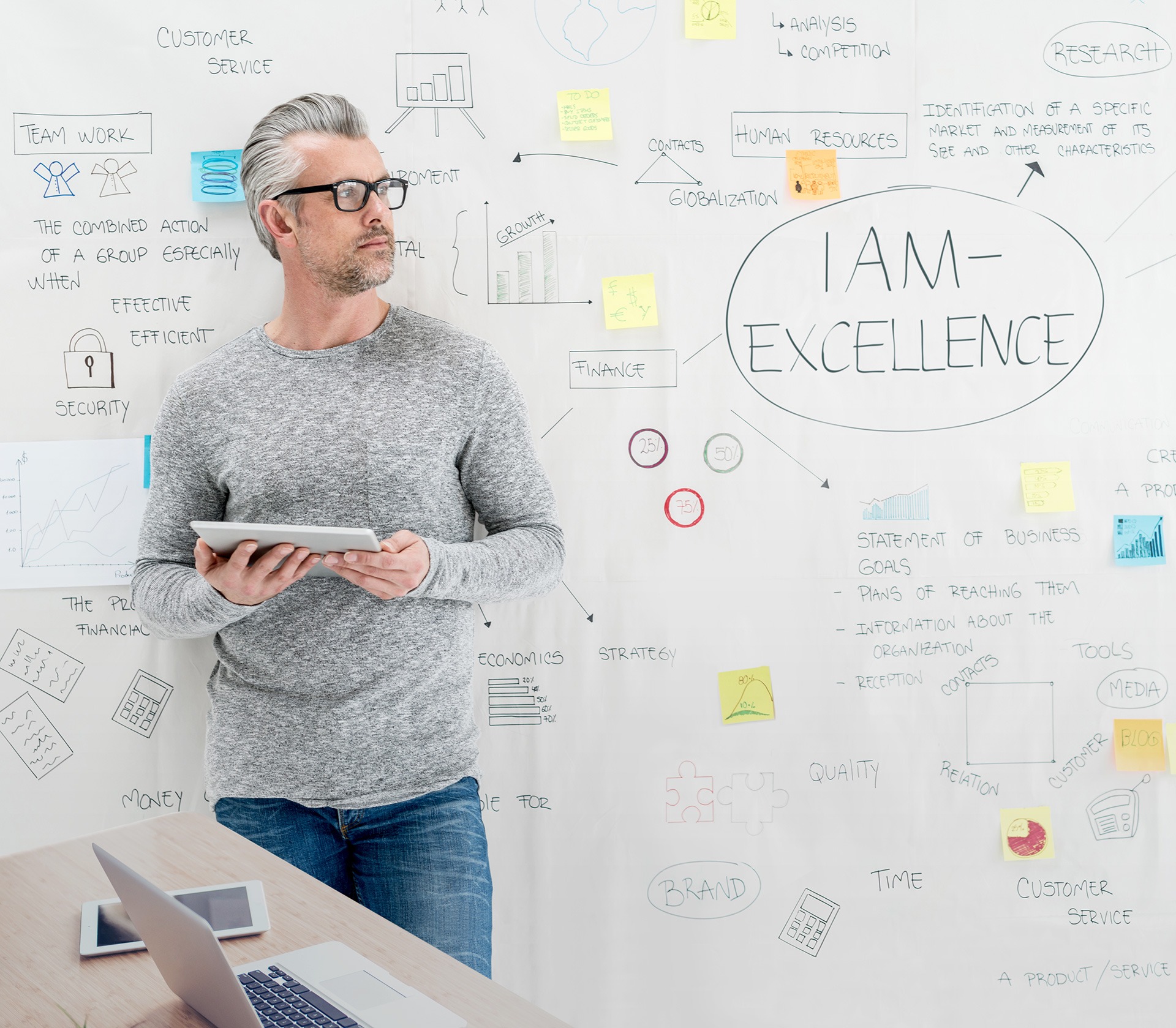 About us
IAM passion and power from the number 1
Number 1 in Identity and Access Management – that's iC Consult. As the largest vendor-independent system integrator for IAM solutions, we have been successfully growing for over 20 years and employ more than 300 consultants around the world.
To prevent silo mentality, we rely on common sense. Our top priority: forward-looking, sustainable strategies for sensible management – in the interest of our customers. The result? Truly intelligent IAM solutions that can be integrated into the architecture of existing applications, and grow continuously. Just as we do with our customers and the new challenges they face daily.
When it comes to access rights and the associated rules, nothing is permanent, many things change constantly. To prepare our customers for future challenges in identity and access management, our consultants bring years of broad expertise to the table. They are familiar with all IAM software available on the market.
And because our unique passion for IAM excellence knows no geographical limits, we will expand into other new markets and economic areas, playing a leading role there, as well. As an IAM global player, we aim to help our customers achieve digital transformation in the era of advancing globalization.
Highest Standards of Quality and Security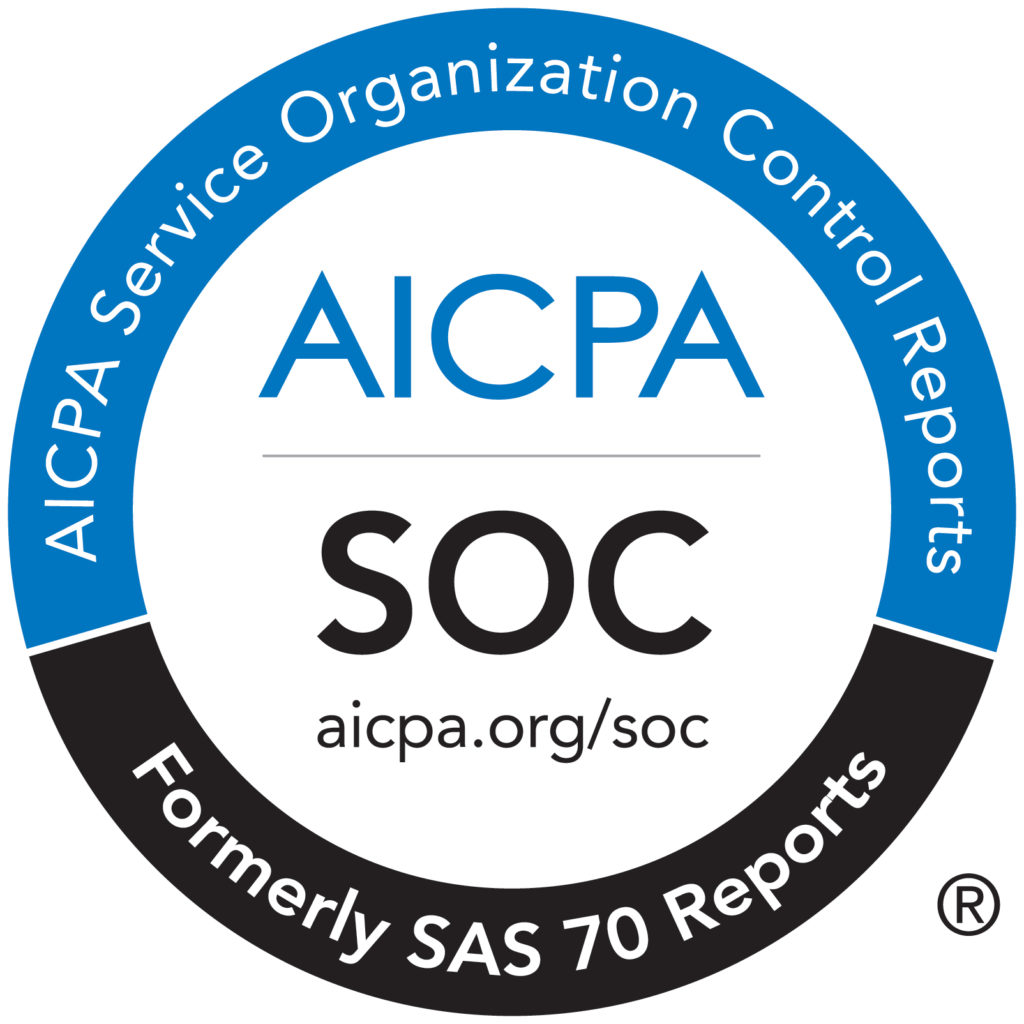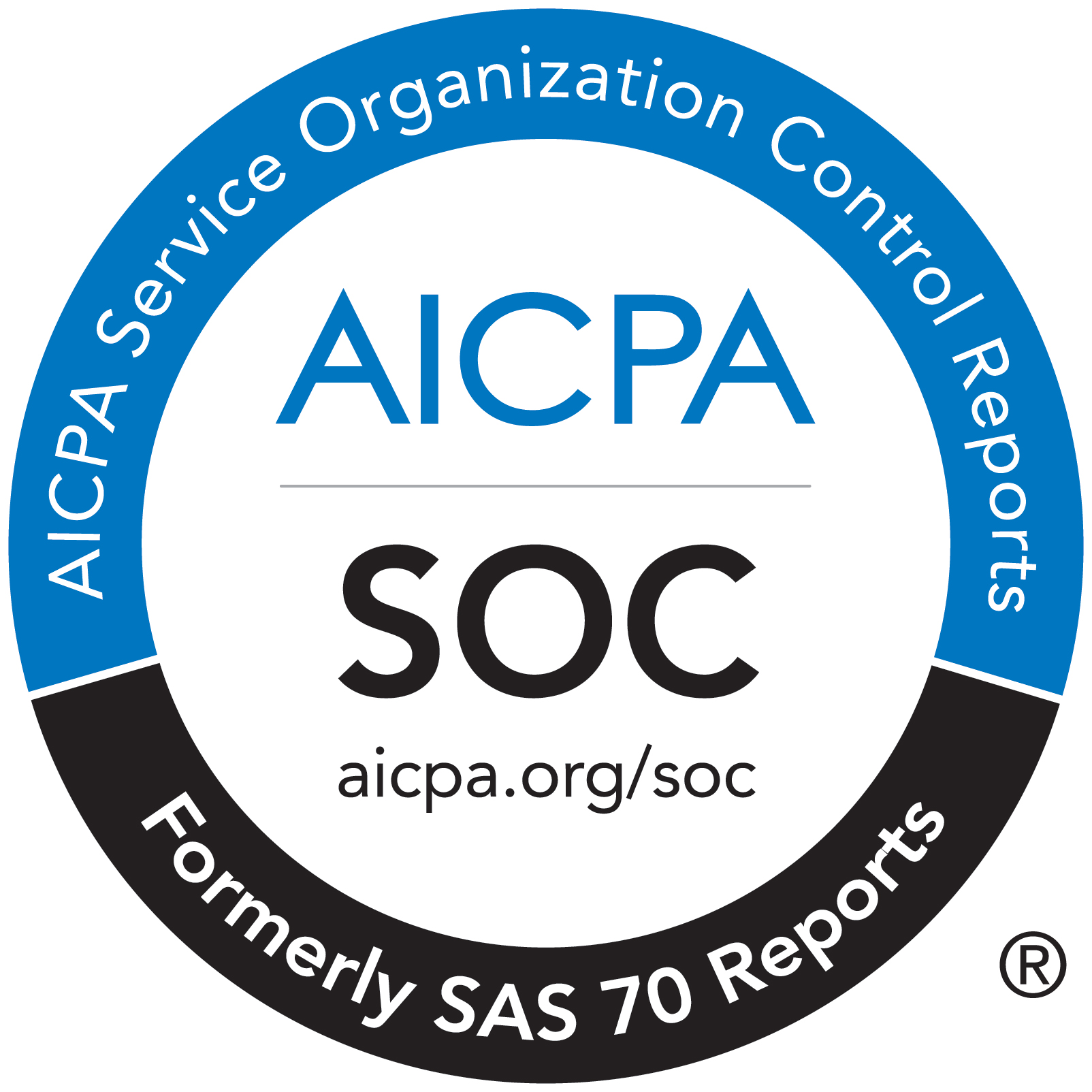 Certified for DIN EN ISO 9001, DIN EN ISO 27001, AICPA SOC II, TISAX Level 2
€ 58M
TURNOVER
12 OFFICES
Germany | Austria | Switzerland
Spain | UK | USA | China
300+
CONSULTANTS
20+
YEARS
260+
CUSTOMERS
1,000+
PROJECTS
30+
PARTNERS
4 UNIVERSITY
COOPERATIONS
Identity and Access Management, across the board
iC Consult is part of iC Consult Group. The Group includes independent branches in Switzerland, Austria, the UK, China and the USA, as well as the companies iC Consult GmbH (IAM strategy, consulting, architecture, integration, and implementation), xdi360 GmbH (business and process consulting), IAM Worx GmbH (IAM managed Services) and Service Layers GmbH (Custom-fit IAM service).
Welcome to
Events & Resources
Enter your keyword into the search bar – use the filters to refine results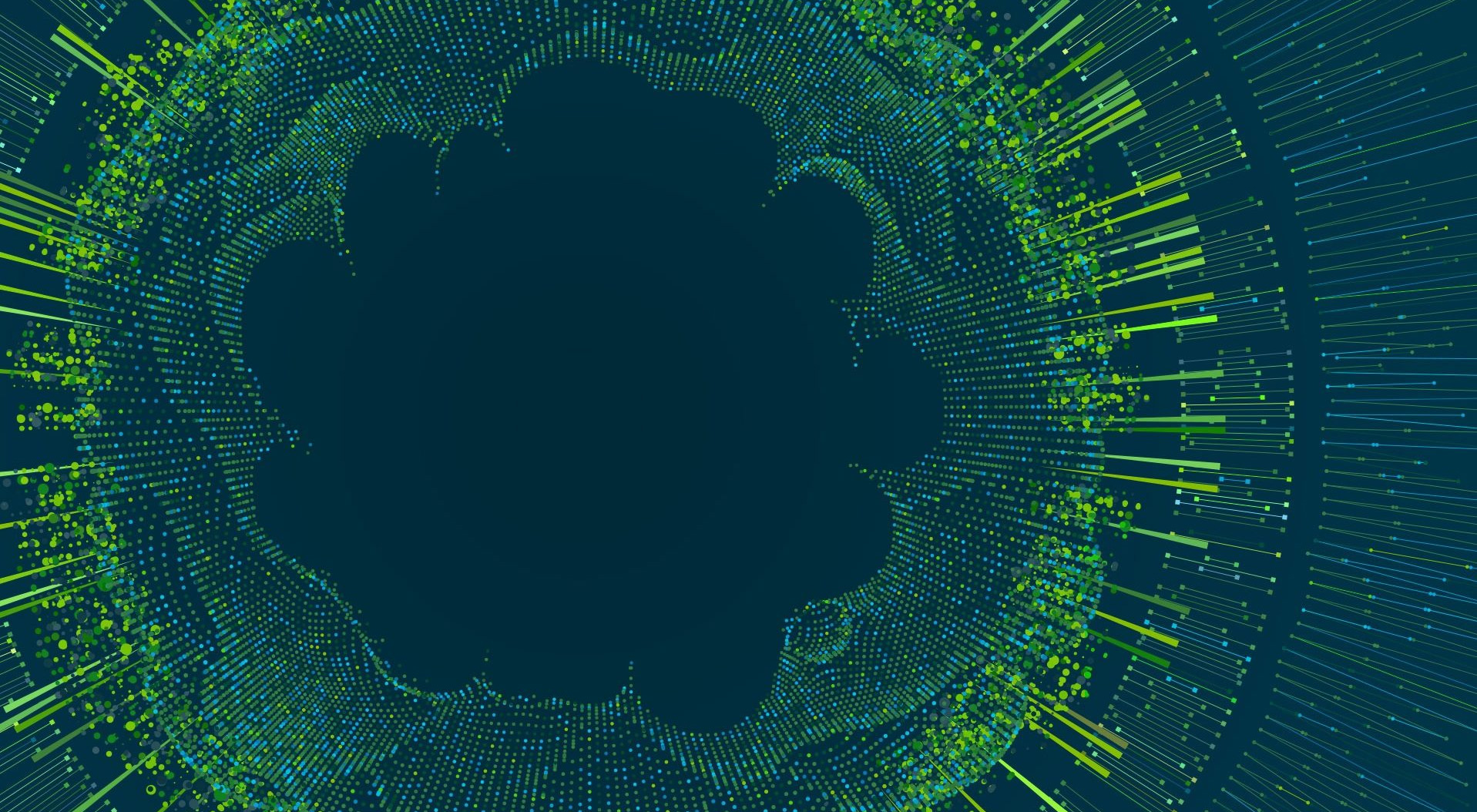 Locations
Sister companies
xdi360 GmbH
xdi360 GmbH
Leopoldstr. 252a
D-80807 Munich, Germany
T +49 89 3238818-0
F +49 89 3238818-18
contact@xdi360.com
IAM Worx GmbH
IAM Worx GmbH
Keltenring 14
D-82041 Oberhaching, Germany
T +49 89 660497-0
F +49 89 660497-19
contact@iamworx.com