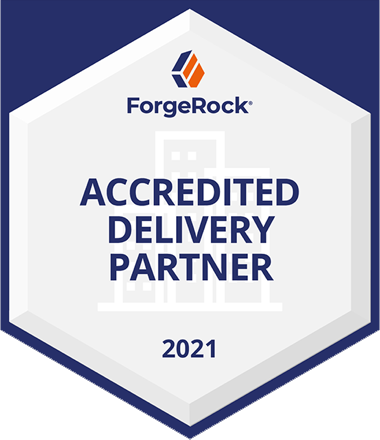 ForgeRock® is the Digital Identity Management company transforming the way organizations interact securely with customers, employees, devices, and things. Organizations adopt the ForgeRock Identity Platform™ as their digital identity system of record to monetize customer relationships, address stringent regulations for privacy and consent (GDPR, HIPAA, FCC privacy, etc.), and leverage the internet of things. ForgeRock serves hundreds of brands, including Morningstar, Vodafone, GEICO, Toyota, TomTom, and Pearson, as well as governments like Norway, Canada, and Belgium, securing billions of identities worldwide. ForgeRock has offices across Europe, the USA, and Asia.
iC Consult is ForgeRock Accredited Delivery Partner (2020)
Organisations holding this credential meet and maintain defined criteria required to successfully architect and deploy the ForgeRock Identity Platform. In order to obtain this badge, an organisation must have a current partnership agreement in place with ForgeRock, be able to reference recent project experience with ForgeRock, maintain a minimum level of ForgerRock trained, certified and accredited consultants, and meet or exceed expected levels of customer satisfaction rating.